Winter's Return
2016-05-15 18:55:21.000 – Ryan Knapp, Weather Observer/Staff Meteorologist
If you follow any of our social media feeds (
Facebook
,
Twitter
, or
Instagram
), you likely saw that it snowed this morning on the summit. As of this writing, it is still snowing with snow showers expected to continue overnight and into Monday. In addition to the snow, temperatures are dropping and winds are ramping up and are expected to reach the century mark overnight into Monday. So it's a full on return of winter on the summit making one do a double take with the calendar ensuring it is reading May and not March. And while this winter weather is generating a bit of buzz, it is not uncommon for mid-May on Mount Washington.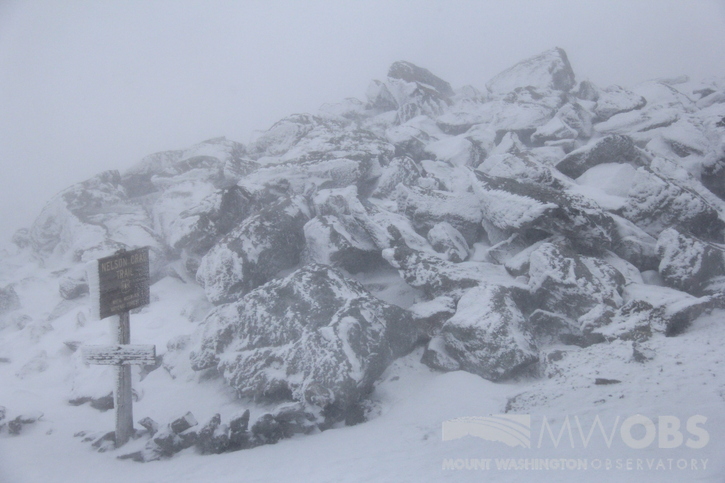 How common is it for it to snow and be so cold in May? Well, for Mount Washington, pretty common. Looking through our
records
from the past 10 years, you can see that we have seen snow and cold like this pretty much every year around this time of the month if not later. This trend continues to be true looking briefly back through our 80+ year data record set. But one doesn't even have to go that far back in time to find a mid to late May cold spell and snowfall; last year we saw nearly 3 inches of snowfall and even set two new daily record lows at 11F on the 22nd/23rd. The summit will come close to setting a record low tonight if it drops to 14F (1935, 2002) by midnight (EST); if not, it is unlikely the next three days will be broken. May 16th's record daily low is 3F (1936), May 17th's is 6F (1956), and May 18th's is 8F (1944).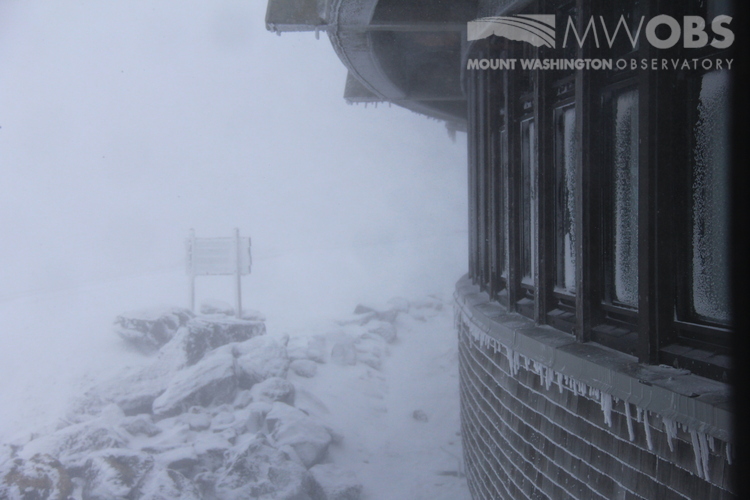 But there is at least something positive to look at – it is May, so that means whatever snow does fall in the next 48 to 72 hours will melt off fairly quickly as milder temperatures and spring sunshine return in a few days time. Will it happen overnight? No, but give it a few days and all will be more spring-like once again. To track when that might be, keep an eye on our 48 hour
Higher Summits Forecast
which is updated twice a day by 5 am and 5 pm.
Ryan Knapp, Weather Observer/Staff Meteorologist
Ellen Estabrook
Adjusting to Life on the Summit By Charlie Peachey Working on the summit of Mount Washington is not your average job. There aren't too many other places where the employees work and live together for
Ellen Estabrook
A Surprise Aurora By Francis Tarasiewicz After 17 months of working at New England's highest peak, it finally happened. On the night of November 12th, 2023, I was lucky enough to view the famous and
Ellen Estabrook
A Glimpse at METAR Reports By Alexis George, Weather Observer & Meteorologist METAR observations are submitted every hour of every day at Mount Washington Observatory. METAR is a format for reporting weather information that gets