A Hike to End All Hikes
2018-08-02 09:46:08.000 – Ben Seleb, Summit Intern
Despite living on the summit for most of the summer, my busy schedule has kept me from hiking Mount Washington from base to summit. With my internship at the Observatory coming to an end, and not having made the climb in its entirety, I made sure to find the time for it this previous weekend. Observer Adam Gill kindly joined me for the ceremonious occasion. Due to the threat of thunderstorms later in the afternoon, we decided on a shorter (but tough) loop up Ammonoosuc Ravine Trail and down Jewell Trail.
Our walk in the park was definitely not a walk in the park. Props to all the hikers that climb regularly! Except for the occasional break for water and to stretch sore leg muscles, our hike went without a hitch. Enjoy the following photos I took during the ascent.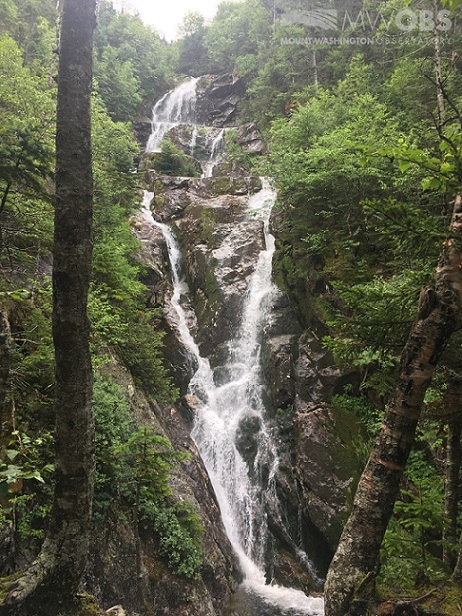 A short break at the waterfall along Ammonoosuc Ravine Trail helped us prepare for the steep and slippery ascent that would be soon to follow.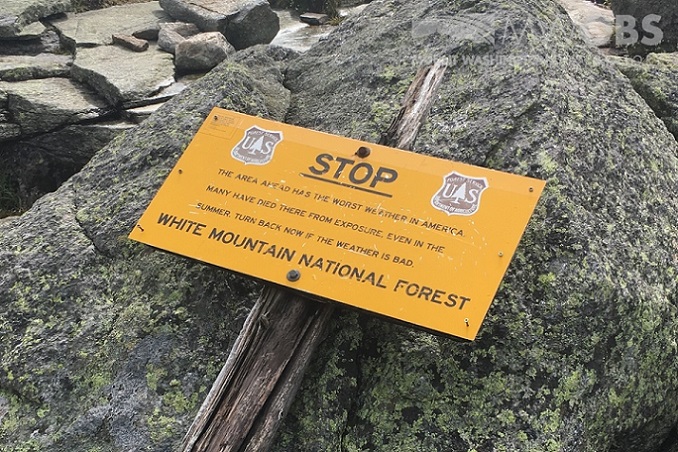 This photogenic sign is located on most of the trails in the White Mountains, just above tree line. It wasn't a big concern on the day we hiked!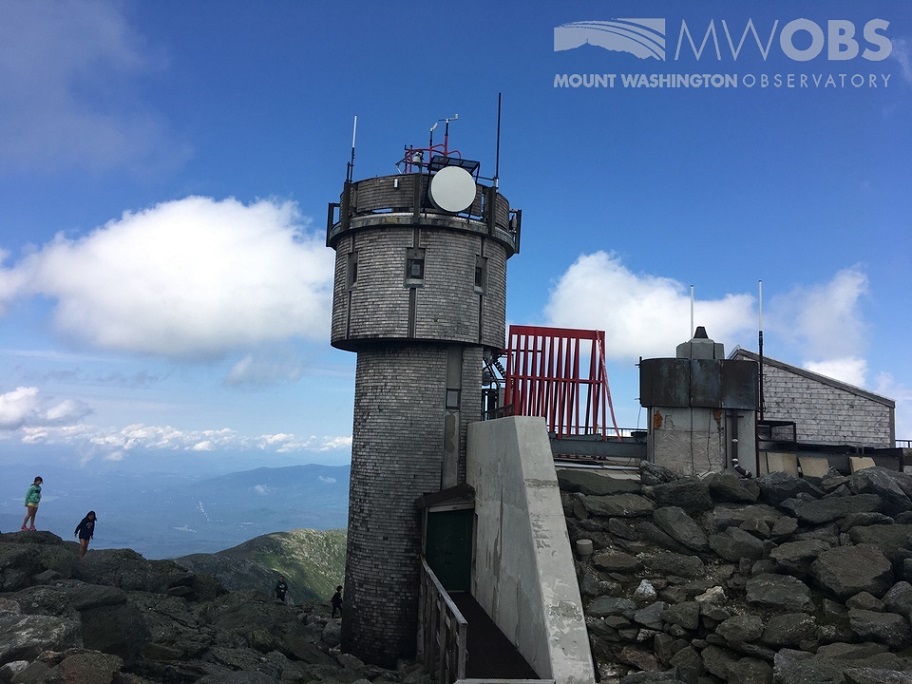 We were mostly in the clouds before we made it to the summit, where we found blue skies and towering cumulus clouds that would be a sign of the storms which would arrive later in the day.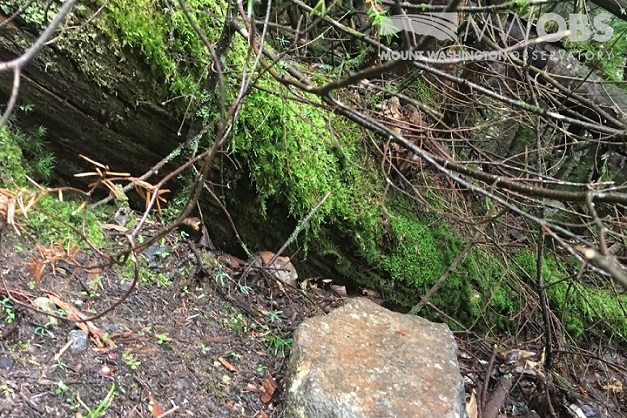 Try to find the critter that I spotted on our hike! He let me get close enough for a photo before Adam promptly scared him away.
I already mentioned that my internship is coming to end, and I'm not allowed to finish this blog post without getting a little soppy. As a mechanical engineering student, the Observatory was an unfamiliar field and a once in a lifetime opportunity, and contributed greatly to my knowledge and interest in the weather. I'd love to return at some point to experience the winter here. Until then, I'll be thankful for all the experiences as well as the comradery that I shared with fellow shift members during our short time together.
Ben Seleb, Summit Intern
Ellen Estabrook
Adjusting to Life on the Summit By Charlie Peachey Working on the summit of Mount Washington is not your average job. There aren't too many other places where the employees work and live together for
Ellen Estabrook
A Surprise Aurora By Francis Tarasiewicz After 17 months of working at New England's highest peak, it finally happened. On the night of November 12th, 2023, I was lucky enough to view the famous and
Ellen Estabrook
A Glimpse at METAR Reports By Alexis George, Weather Observer & Meteorologist METAR observations are submitted every hour of every day at Mount Washington Observatory. METAR is a format for reporting weather information that gets