A Legacy 80 Years in the Making
2011-11-17 02:48:16.000 – Scot Henley,  Executive Director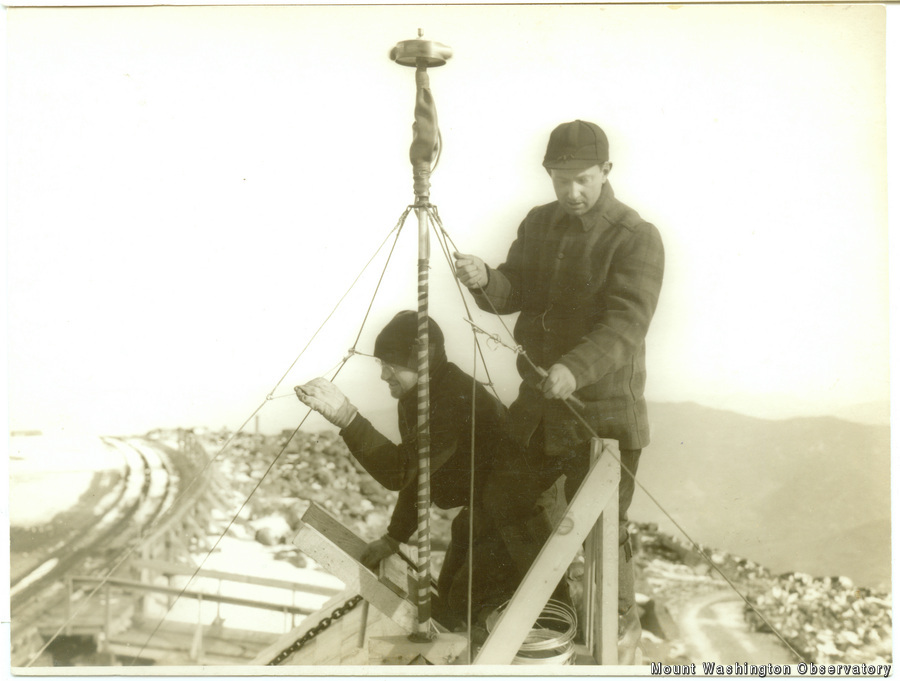 A legacy 80 years in the making
In just a little more than a month, the Observatory will celebrate its 80th year on Mount Washington.
That's eight decades of weather observation, research, and public outreach-an impressive milestone, made even more impressive by the fact that it was funded by individual members, donors and fans.
If you are reading this blog, you obviously appreciate the work that we do. Well, consider this: This blog, this website, and this entire organization are funded primarily by private donations. Donations given by people just like you.
As the barrage of charitable giving solicitations begin to arrive in your mailbox this year, we hope that the Observatory will be among those institutions you choose to support. Unlike many large nonprofits and universities with huge endowments and extensive, international databases of deep-pocketed donors, the Observatory is funded by a small, passionate group of everyday people. People who believe in the work that we do, because they are personally connected to the place we call home. It's been that way since we were founded (heck, it's HOW we were founded), and we suspect it will be that way forever.
If you appreciate the work that we do and believe in the importance of our mission because you personally share this connection with our home, please lend your support. You can make a tax-deductible gift online right now, purchase a gift membership, or, if you are not yet an Observatory member yourself, you can become one today.
Thank you for being a part of our 79-year history on Mount Washington. We couldn't have done it without you. Now, please make a contribution to our future-the future of independent, member-supported science and education on Mount Washington.
Scot Henley,  Executive Director
Ellen Estabrook
Adjusting to Life on the Summit By Charlie Peachey Working on the summit of Mount Washington is not your average job. There aren't too many other places where the employees work and live together for
Ellen Estabrook
A Surprise Aurora By Francis Tarasiewicz After 17 months of working at New England's highest peak, it finally happened. On the night of November 12th, 2023, I was lucky enough to view the famous and
Ellen Estabrook
A Glimpse at METAR Reports By Alexis George, Weather Observer & Meteorologist METAR observations are submitted every hour of every day at Mount Washington Observatory. METAR is a format for reporting weather information that gets