A Spectacular 4th from the Summit
2018-07-05 07:58:50.000 – Zach Butler, Summit Intern
Being atop Mt. Washington for the 4th of July with clear conditions was an incredible sight. As the sun set, we began to see the first fireworks light off. Small towns and houses began this small show. As the sky became darker, North Conway and Brenton Woods took over the show. Trying to see both sights was quite difficult actually. Running from the observation deck to the south east side of the mountain soon became a workout as I tried to get the best pictures of the light show. Watching the North Conway show soon allowed me to realize the larger scale of the event.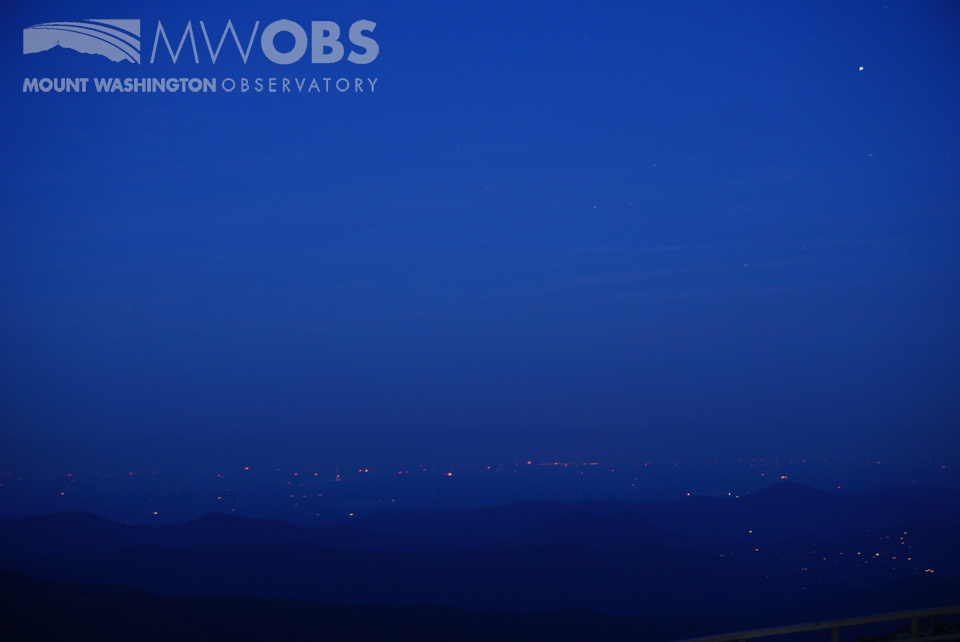 To the south and

south east

, Maine was lighting up. While the scale was not very impressive, the whole horizon was lighting up with different fireworks. It was truly an unbelievable sight wit

h thousands of fireworks going off, looking like small puffs of flames, as seen above.
Now for the main event. We ran back to the observation deck to watch Brenton Woods. This ski resort with the Mt. Washington hotel gave us our closest show of fireworks. Less than 15 miles away, we were able to see the detail of the beautiful fireworks. We could even hear the loud booms because of the calm winds we had atop the summit. This show got better as it went on with a slight orange glow of the horizon from the sunset's afterglow. The "oooos" and "ahhhhs" came out of us as the grand finale popped off. As it ended we continued to hear the loud booms because of the sound delay which was very cool to hear!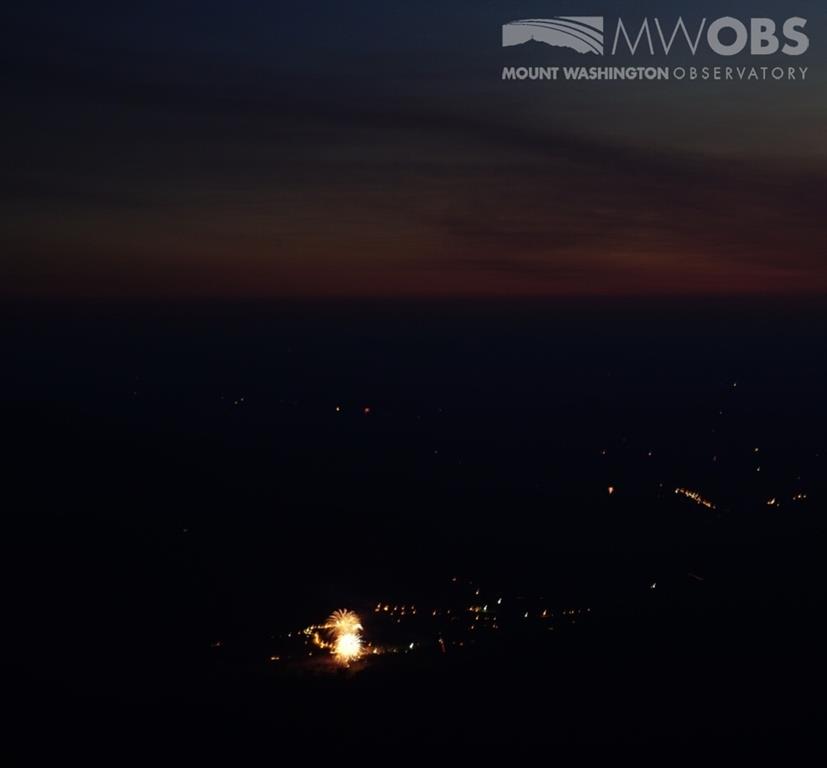 Wait, now for the main event. The Milky Way soon began to form over us and to the east. This incredible sight really capped off the night. The stars and the galaxy above us were truly the firework and celebration we need for the fourth of July. It made me realize how small we are on Earth. With all the fireworks looking like small campfires from the summit, the Milky Way ran supreme and mighty over the land and sky. Again realizing how lucky I am to work and live up here.
Zach Butler, Summit Intern
Ellen Estabrook
Adjusting to Life on the Summit By Charlie Peachey Working on the summit of Mount Washington is not your average job. There aren't too many other places where the employees work and live together for
Ellen Estabrook
A Surprise Aurora By Francis Tarasiewicz After 17 months of working at New England's highest peak, it finally happened. On the night of November 12th, 2023, I was lucky enough to view the famous and
Ellen Estabrook
A Glimpse at METAR Reports By Alexis George, Weather Observer & Meteorologist METAR observations are submitted every hour of every day at Mount Washington Observatory. METAR is a format for reporting weather information that gets