Adjusting to Life on the Mountain
2017-06-17 08:58:27.000 – Nicole Tallman, Summit Intern
Being from New Jersey I have not spent my life in the mountains. Accepting this internship ensured that I would be experiencing quite the adventure this summer. On the first drive up to the mountain I knew this was going to be such a new experience. Everywhere I looked was filled with natural beauty: waterfalls, trees, rocks and of course the amazing weather. The weather on the mountain changes so rapidly unlike home. It can be beautifully sunny with light winds one day and by that night the fog has rolled in and winds ramp up 40 mph. It's so crazy! There is so much to adjust to with my time on the mountain not only with the ever changing weather conditions.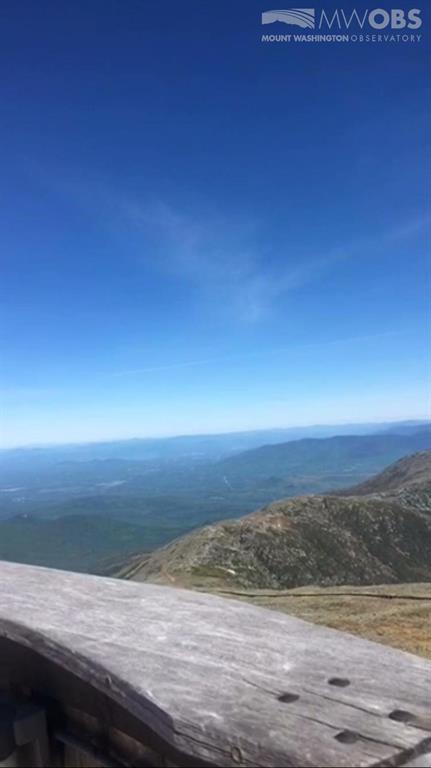 An average day for me begins at 6 am (earlier than I am used to!) and ends around 8:30 pm. After waking up it is time to get right to work and make the long commute to work: upstairs. Living and working in the same building is so convenient but it also means that I need to remind myself to spend some time outdoors! Once upstairs the hard work begins. Research, forecasting, posting to the media, working in the museum, doing observations and helping with weather readings are all some of the many tasks that I do daily. There is never a dull minute. Once the work begins it persists at a steady pace throughout the day. The various tasks I do daily all require different skills. Taking weather observations and forecasting obviously requires meteorological skills, working in the museum requires people skills, publishing to the media requires writing skills and doing research requires organizational skills and attention to detail. Having to change up my work style throughout the day keeps things very interesting and keeps me on my toes. It also gives me the chance to figure out what I enjoy doing the most.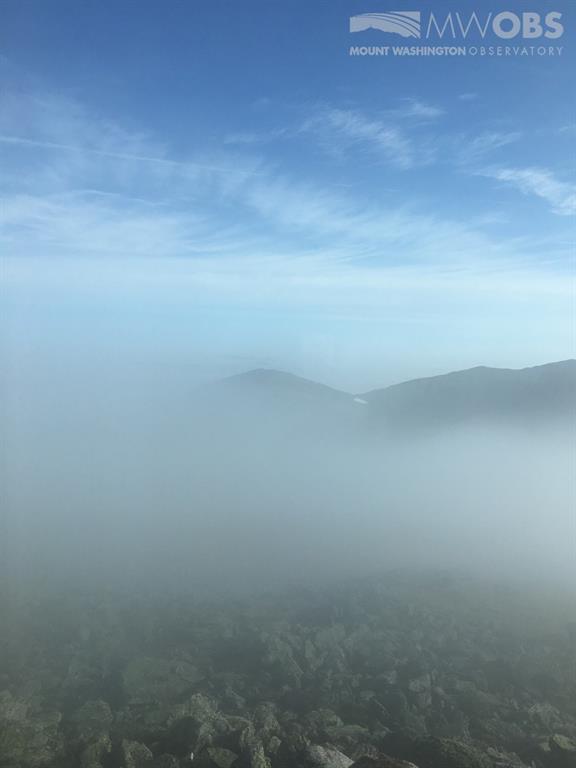 Along with the adjustments to work and the weather there are also some adjustments in home life. One of the most important adjustments is living with everyone's favorite weather observer, Marty! I have never had a cat before so having Marty around is something I am not used to but definitely enjoy. He keeps the summit feeling like home when you're hard at work all day. Another happily accepted change is having dinner prepared for me daily by the summit volunteers. It is really great to walk downstairs after a hard day's work and have a hot and tasty dinner waiting on the table for us. Overall, there are many adjustments to make when living and working on the summit but they pressure you to grow as a person and allow you to experience amazing new things. I love it up here and welcome all of the challenges and adjustments that come with it!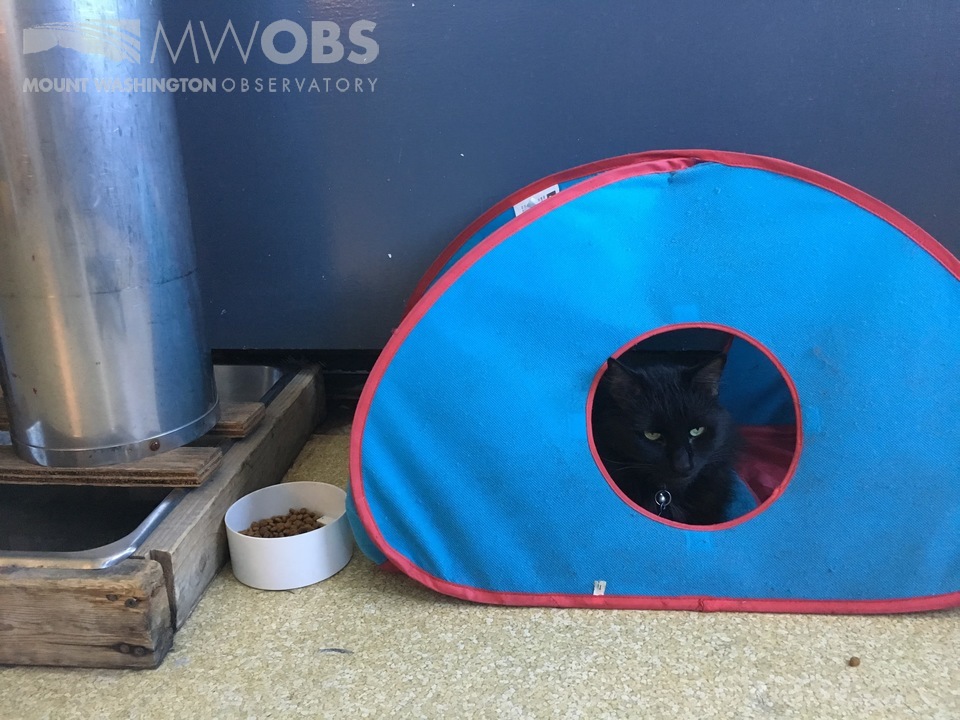 Nicole Tallman, Summit Intern
Ellen Estabrook
Adjusting to Life on the Summit By Charlie Peachey Working on the summit of Mount Washington is not your average job. There aren't too many other places where the employees work and live together for
Ellen Estabrook
A Surprise Aurora By Francis Tarasiewicz After 17 months of working at New England's highest peak, it finally happened. On the night of November 12th, 2023, I was lucky enough to view the famous and
Ellen Estabrook
A Glimpse at METAR Reports By Alexis George, Weather Observer & Meteorologist METAR observations are submitted every hour of every day at Mount Washington Observatory. METAR is a format for reporting weather information that gets