How to Spend a Night at the Observatory
2017-06-30 06:41:53.000 – Sam Webber, Summit Intern
Being a part of the crew at the Mount Washington Observatory has been one of the most unique opportunities that I have experienced in my life thus far. Not many people can say that they have lived and worked on the summit of the highest peak in the Northeast! I have spent some time up here during both the winter and during the summer, and have not been let down once. Whether it's optical phenomena, thunderstorms, snowstorms, wind, rain, sleet, hail or even a perfectly clear day, there is always something interesting going on if you take the time to look around! Also, how could I forget about the incredible sunrises, sunsets and views of the stars on clear nights! Needless to say, I love this place and wish that everybody could experience what we do every day.
But wait… you can! Fortunately, the Mount Washington Observatory offers various overnight EduTrips that give you the opportunity to have a firsthand, educational experience of what life is like atop the Rockpile! This summer, the Observatory will be offering four overnight EduTrips with two different topics. The first topic and first EduTrip of the season, "Life, Work and the Environment Atop Mount Washington", will be held next week from July 8-9 (Saturday – Sunday)! This trip will give eight individuals the opportunity for a behind-the-scenes look at what we do on a daily basis as well as exploring what nature has to offer here in the White Mountains. A second session of this trip will run again from August 12-13 (Saturday – Sunday), however, there are fewer openings during the second session, so don't wait to book your trip!
What's that? There's more!? Yes! Two session of the "Thunderstorm" EduTrip will also be available over the summer! The first session will be coming up on July 15-16 (Saturday – Sunday) and the second will be running from August 19-20 (Saturday – Sunday). This overnight trip will focus on the science behind thunderstorms, why they happen and how we, as meteorologists, are able to predict this incredible force of nature. From learning the basics of thermodynamics to hands on activities and demonstrations, this EduTrip is perfect for anyone that enjoys a nice summer thunderstorm or for anyone with a curious mind!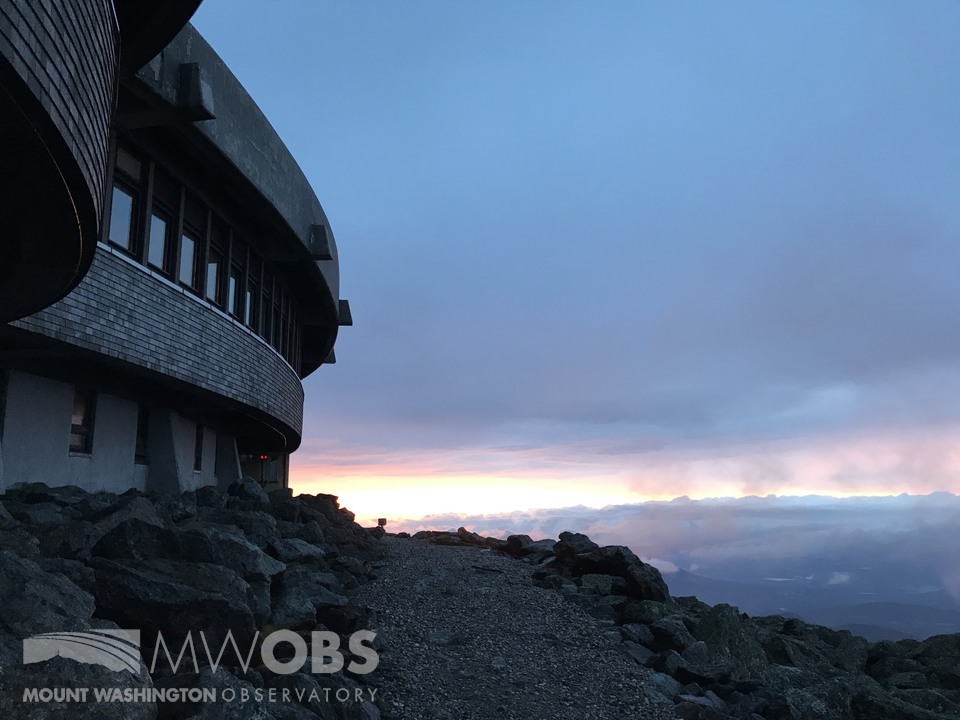 We appreciate your support and hope to see you soon on one of these trips! For more information, visit https://www.mountwashington.org/experience-the-weather/summit-adventures/summer-overnight-edutrips.aspx.
Sam Webber, Summit Intern
Ellen Estabrook
Adjusting to Life on the Summit By Charlie Peachey Working on the summit of Mount Washington is not your average job. There aren't too many other places where the employees work and live together for
Ellen Estabrook
A Surprise Aurora By Francis Tarasiewicz After 17 months of working at New England's highest peak, it finally happened. On the night of November 12th, 2023, I was lucky enough to view the famous and
Ellen Estabrook
A Glimpse at METAR Reports By Alexis George, Weather Observer & Meteorologist METAR observations are submitted every hour of every day at Mount Washington Observatory. METAR is a format for reporting weather information that gets