Making Storm Stories of My Own
2016-08-22 17:03:11.000 – Christopher Hohman, Summer Intern
One question I get asked often times up here is, "What got you into weather?" As the final hour of my internship on top the best place on Earth gets closer and closer, I thought it would be fitting to share my story.
When I was a young aspiring scientist in 3rd grade, I was sitting on the couch one fateful evening watching the weather channel as a program I'd never seen before came on. I don't remember what completely happened at the start, but I know the program was about a powerful tornado that ripped through a town in the Midwest. I remember I was so afraid of the videos that were playing throughout the show; depicting this incredibly strong atmospheric phenomenon showing such strength and beauty at the same time spinning and whipping around winds with ease.
I was actually so afraid I had to switch to a different channel.
There was something inside of me though, something that told me to turn back to the show. I kept flipping between the channel and something else due to the shear fear it gave me. However by the end of it, I couldn't stop watching. I thought the whole idea of a super powerful thunderstorm that could create such an awesome sight gave young Christopher Hohman a curiosity that has grown to the passion of my entire life. From that point on I watched every storm story episode I could, and "local on the 8's" became my favorite news program.
I remember telling everyone from that point on how I wanted to be a meteorologist. I would get every book I could get my hands on to learn as much as I could about the subject. I knew from a very young age it's what I wanted to do when I was young, and I truly have to thank my family for not discouraging me from my dream. I know it's very easy to write a little kid off for having a dream, I can't tell you how many times I was told, "Don't worry, Chris. You'll change what you want to do when you grow up soon enough." My parents always told me I was capable of doing anything, so I took that to heart and let it guide me throughout my schooling career to drive me when times were difficult. I always knew this was the science I wanted to dedicate my life to, so to actually be on top of the world recording weather uniquely seen to only this part of the world? I'd say it's beyond a dream come true.
This summer has been unique to me because it's the first in almost 10 years that I didn't either go to summer camp, or work at one for a whole season. It was strange at first having entire weeks off to hike around the Northeast, but from my first week I knew I'd rather be at the mountain than melting in the blistering heat. My first week I was able to actually be in winds that gusted over 100 mph, and experienced actual rime ice! The rime ice was actually something I was most excited about seeing, after learning about it in my classes earlier in the year, it was automatically the coolest ice formation I've ever heard of. So to be able to walk around the summit in a winter wonderland, I think you can tell from this picture I was a little bit more than just excited.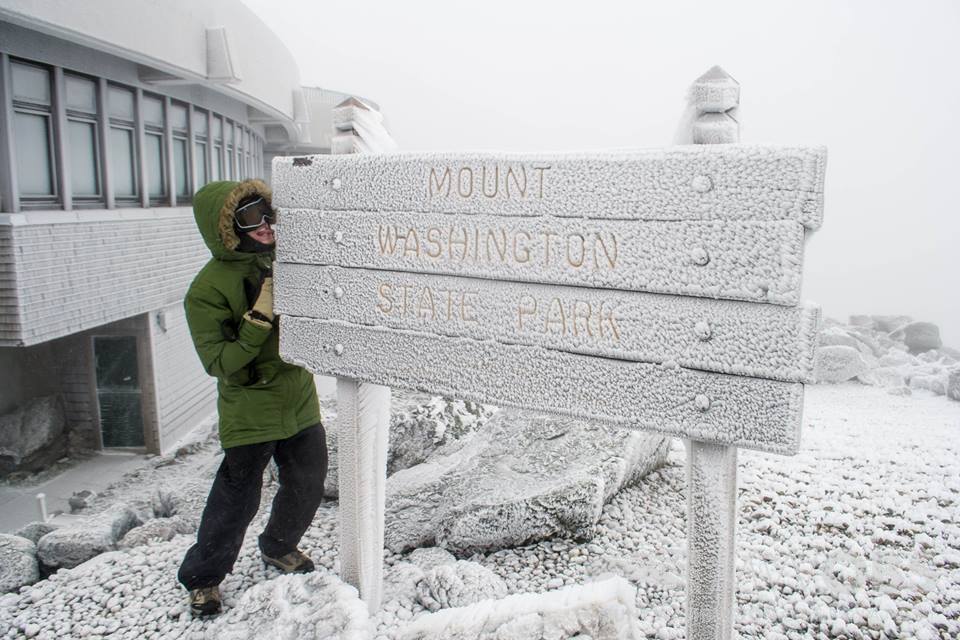 I think some of the biggest take-aways I have from this internship is just the experience I've received from everyone up here. I think we all share that common story of being super excited about weather as a kid, so everyone up here has been extremely eager to answer even the simplest of questions I may have. We all are extremely passionate about what we do up here, I mean us interns willingly took this internship for no pay, we do it because we love the field and want to further it as far as we can. So there is a very strong sense of a family up here on the summit. We all look out for one another, and pitch in a little more if someone is sick or can't make it up on time for shift change for any reason. We genuinely enjoy the company of one another, and I've forged friendships that will last a life time. Meredith, Dorfman, Tom, Dan, and AJ have been some of the best people I've ever met in my entire life. Our hiking trip to Katahdin wasn't even a question if everyone could go, we just all knew at the start of the summer we were going to do something big like that. We all are extremely close, and wish the best for one another in the best ways possible.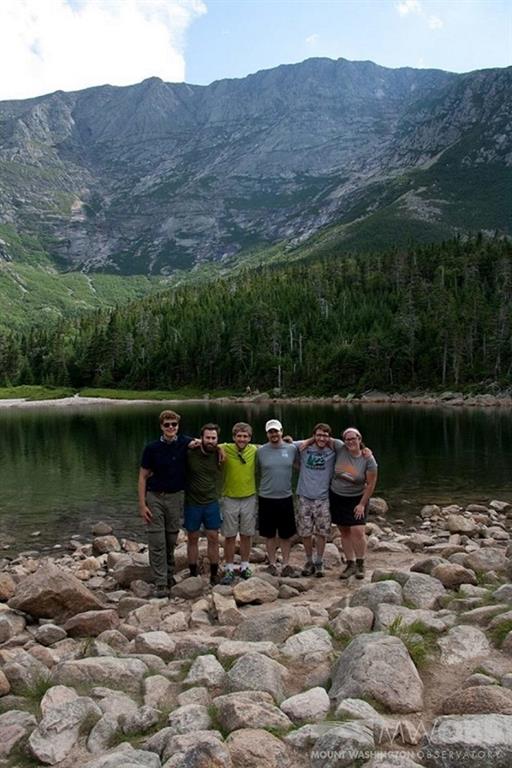 To say Meredith and I became friends quickly might be a bit of an understatement. She came a week before me, so when I pulled in my first day I thought she was one of the observers because of the MWO gear she was already wearing (I hadn't received mine yet), little did I know I was talking to someone who would eventually enter into the closest circle of my friends. We were nicknamed the "Bobbsey Twins" by some of the volunteers because we'd be together so often. We even have our own code of sign language to communicate with one another. Meredith you are one of the greatest people I've ever met, and it's been a complete honor to work with you. I wish you all the best at the International Space University in France (I know right? Insane); and I expect pictures daily when you're at the ISS. I would say keep in touch, but I think that goes completely without saying.
I won't forget any moment of this internship, not one second. This has been the greatest time in my entire life. Spending my off weeks driving across the Northeast as far west as Geneva, New York spending time with my loved ones, and as far east as Millinocket, Maine hiking around Baxter State park with second family. I thank each and every one of you for giving me this experience, and the ability to grow not just as a meteorologist, but as a person as well. Before I finish my last post, I'll share with you my favorite pictures of the internship: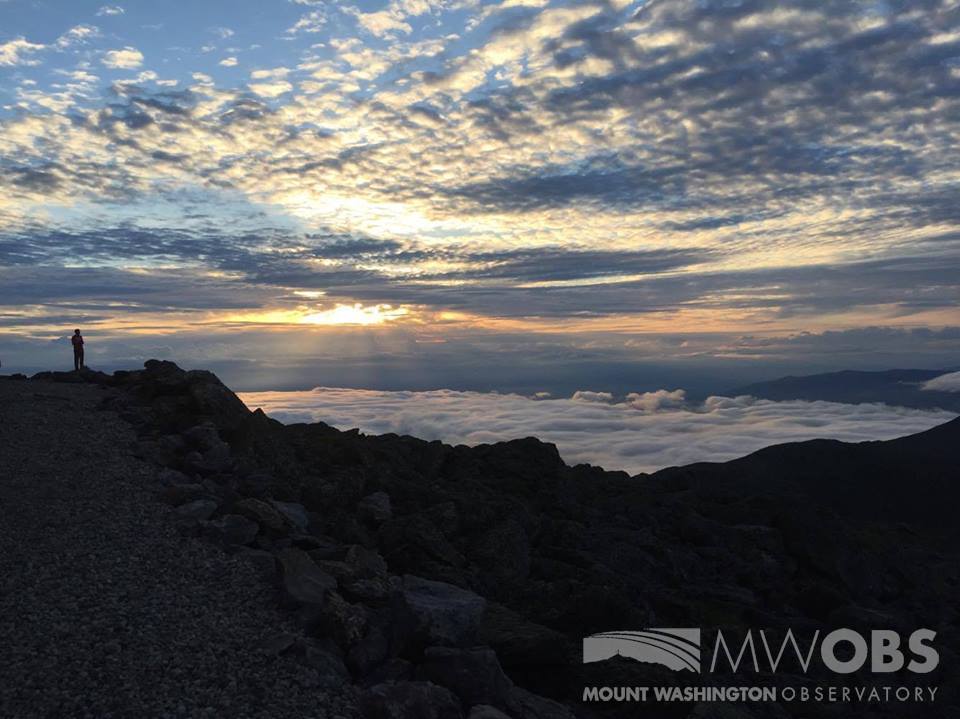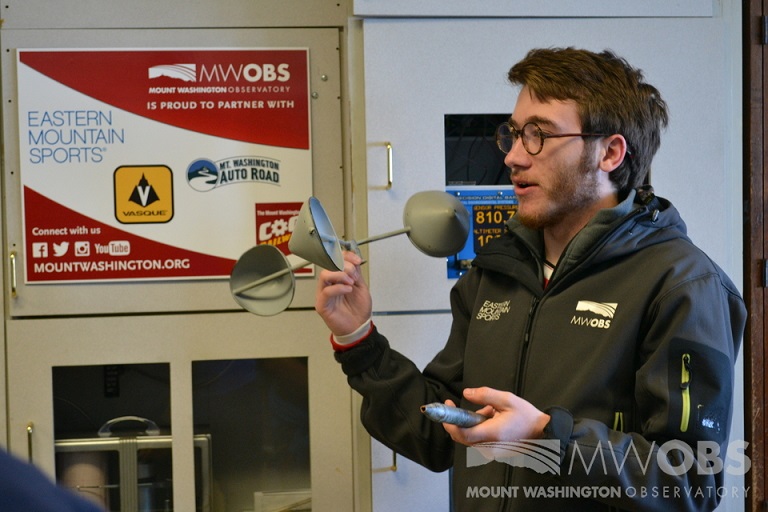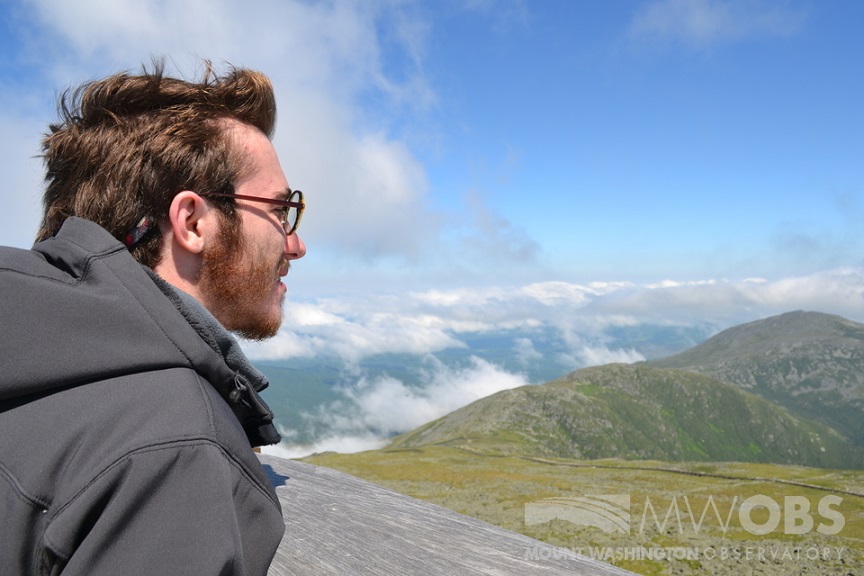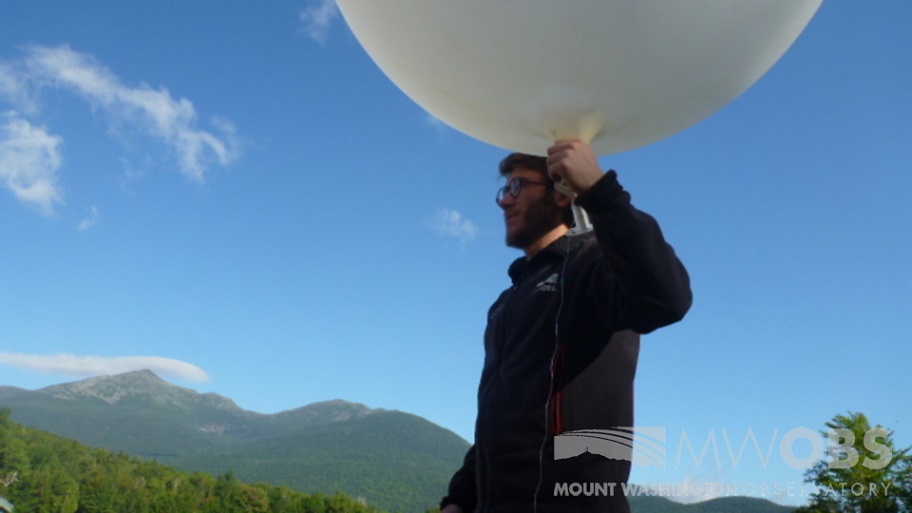 (Sweet lenticular in the back of this one)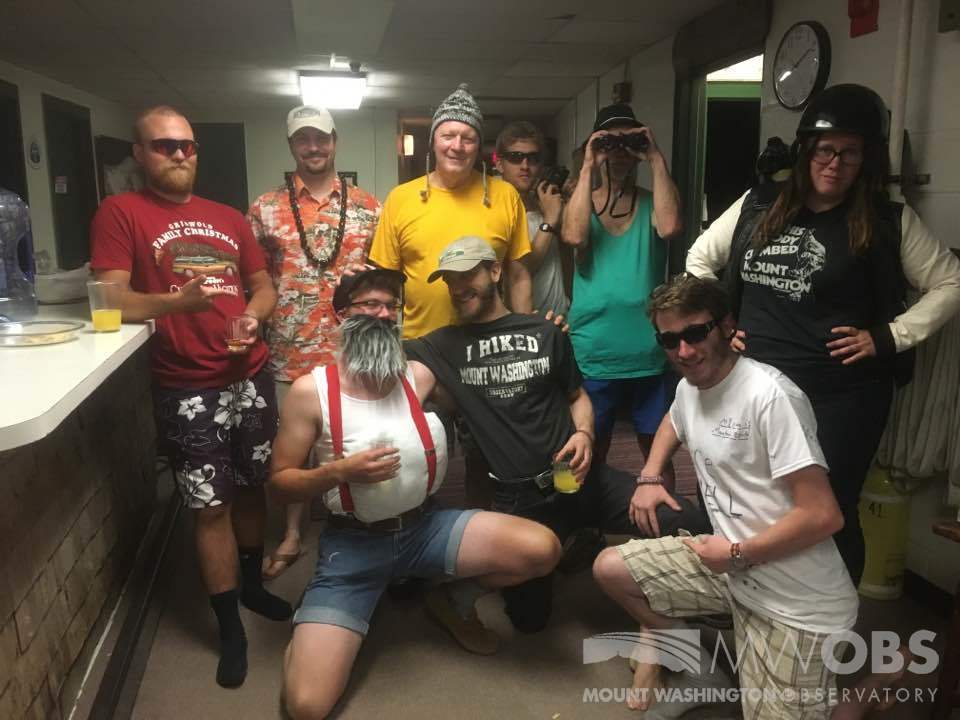 Whenever I end something grand in my life, I always like to pick a song that I listened to a lot during it to sort of be my tribute to that time in my life. I've always picked one, but this time two songs just meant so much to me I couldn't decide. So if you'd like to hear the "Songs of my internship" here they are:
"Concerning Hobbits" –Howard Shore (Listened to this whenever I just liked the view a lot)
"Watermelon" – Tom Rosenthal (Probably the greatest song ever created by man)
Thank you. All of you in my life for have made me the person I am today. I will never be able to show how grateful I truly am. Thank you for helping me create my own storm stories.
Thanks for reading.
Christopher Hohman, Summer Intern
Ellen Estabrook
Adjusting to Life on the Summit By Charlie Peachey Working on the summit of Mount Washington is not your average job. There aren't too many other places where the employees work and live together for
Ellen Estabrook
A Surprise Aurora By Francis Tarasiewicz After 17 months of working at New England's highest peak, it finally happened. On the night of November 12th, 2023, I was lucky enough to view the famous and
Ellen Estabrook
A Glimpse at METAR Reports By Alexis George, Weather Observer & Meteorologist METAR observations are submitted every hour of every day at Mount Washington Observatory. METAR is a format for reporting weather information that gets