My 5th Volunteer Trip!
2019-02-01 13:32:18.000 – Jeffrey Swanson, Summit Volunteer
This year marked my fifth volunteer trip to the MWObs weather station on the summit of Mt Washington. I have always enjoyed these trips, with each one offering a different perspective. This trip our team was locked in the clouds with wind, rain, and snow. We achieved clearing on Monday that offered our first opportunity for photographs!

A significant part of what volunteers do here is to prepare meals for the summit teams and the visiting day and overnight trips to the observatory. This years hiking groups had many tales to tell about their trip up this past week, along with other adventures all over the world. Many of the hikers believe that the New England area offers a great deal of challenge for climbers to experience, without the commercial/tourist conditions they have experienced in the western part of our country. The white out conditions and variable winds are all about the challenge that they seek in there climbing. It was great to meet them all.
Unfortunately, our volunteer trip this year will be shortened by 1 day in order to accomplish shift change ahead of the forecasted storm the summit. As always, adapting to the weather conditions, relative to schedule is a common challenge here on the summit.

I again thank The Mount Washington Observatory for another opportunity to experience "The Home of the Worlds Worst Weather". I loved getting to meet some very interesting people, and had a bit of fun cooking too!
Looking forward to trip #6!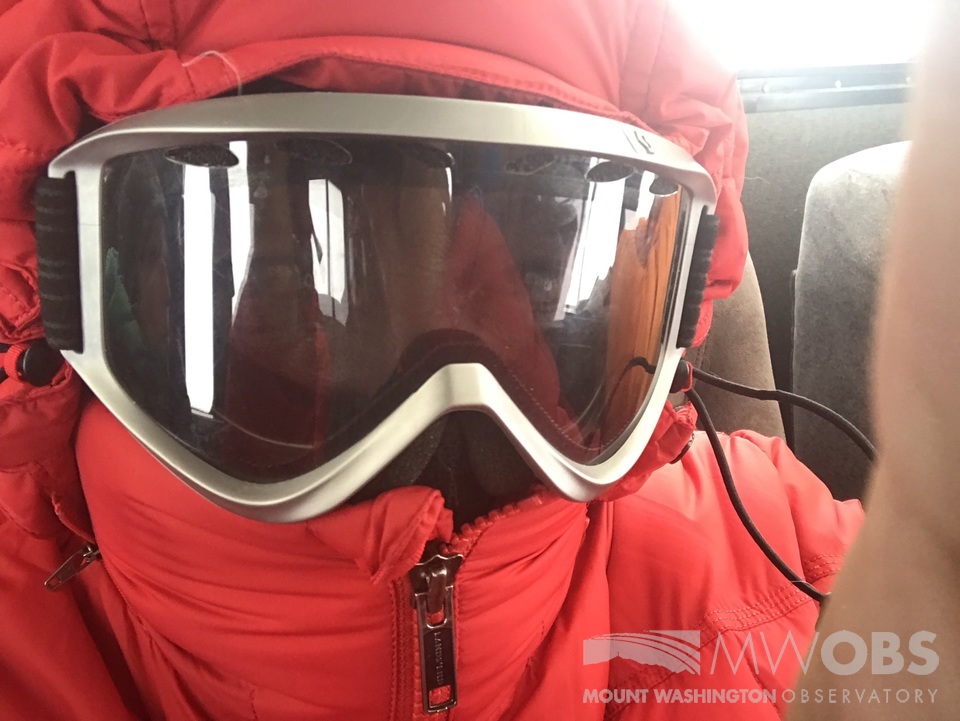 Jeffrey Swanson
Summit Volunteer
Ann Arbor Michigan
Jeffrey Swanson, Summit Volunteer
Ellen Estabrook
Adjusting to Life on the Summit By Charlie Peachey Working on the summit of Mount Washington is not your average job. There aren't too many other places where the employees work and live together for
Ellen Estabrook
A Surprise Aurora By Francis Tarasiewicz After 17 months of working at New England's highest peak, it finally happened. On the night of November 12th, 2023, I was lucky enough to view the famous and
Ellen Estabrook
A Glimpse at METAR Reports By Alexis George, Weather Observer & Meteorologist METAR observations are submitted every hour of every day at Mount Washington Observatory. METAR is a format for reporting weather information that gets