My First Days on the Summit
2018-05-18 14:44:26.000 – Sarah Thunberg, Summit Intern
Sarah Thunberg reporting to you from Mount Washington! I was welcomed to the summit under sunny skies and a light breeze on Wednesday, much like my visits to the White Mountains growing up. The past few years I have spent most of my time studying atmospheric sciences in Illinois and little time in New Hampshire, so I am excited to be spending my summer back home experiencing the extreme weather conditions only seen while living on the summit. One of my side interests is astronomy so I hope to see an aurora this summer and maybe bring a small telescope up to do some observing if weather permits. If nothing else, the stars and clouds will be enough to make me in awe of the sky.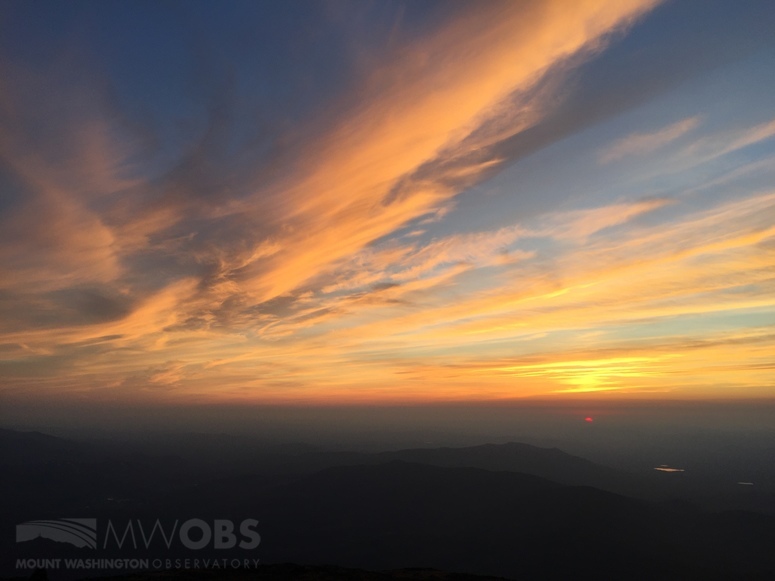 I believe the atmosphere was on its best behavior for my first day, trying not to scare me away. I was treated to a beautiful sunset my first night, but when I woke up the next morning the summit was hiding in the clouds for the whole day.
The fair weather curse continued Friday with crystal clear skies in the morning under the building high pressure. I explored around the summit in the morning and could just see out to New York and the Atlantic. It was a chilly morning but the winds were fairly calm, later this weekend I will hopefully experience some near hurricane force winds as rainstorms move in with the falling pressure this weekend.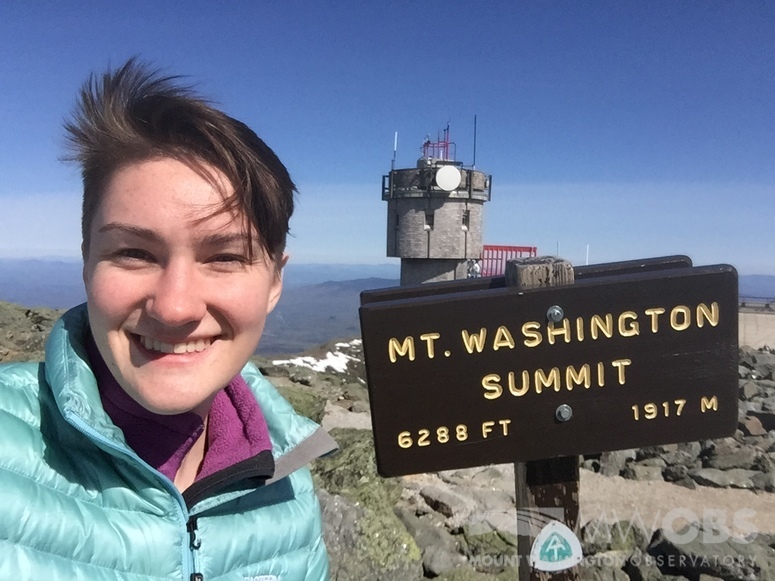 The past couple days I have been learning the layout of the observatory and what my duties are for the summer. In the next day or so I will be starting my intern research project on temperature and humidity variability at the summit. I'm excited to learn everything I can about real time weather observation and general atmospheric processes while at the observatory.
Sarah Thunberg, Summit Intern
Ellen Estabrook
Adjusting to Life on the Summit By Charlie Peachey Working on the summit of Mount Washington is not your average job. There aren't too many other places where the employees work and live together for
Ellen Estabrook
A Surprise Aurora By Francis Tarasiewicz After 17 months of working at New England's highest peak, it finally happened. On the night of November 12th, 2023, I was lucky enough to view the famous and
Ellen Estabrook
A Glimpse at METAR Reports By Alexis George, Weather Observer & Meteorologist METAR observations are submitted every hour of every day at Mount Washington Observatory. METAR is a format for reporting weather information that gets