My Introduction to Mount Washington
2017-05-29 06:44:23.000 – Elizabeth Perry, Summit Intern
Hello! My name is Elizabeth Perry and I am excited to be an intern at the Mount Washington Observatory this summer. I grew up in New Canaan, Connecticut and I am a rising senior at Hamilton College in Central New York where I double major in Geoscience and French. A week before starting my internship, I had just returned from spending a semester in Paris, France on a language immersion program. I managed to combine my experience in Paris with my passion for geology, as I collected observations for my senior thesis which will be a guidebook to paleontologic sites in Paris. I plan on including discussions of the collections of their renowned Museum of Natural History as well as the plentiful visible invertebrate fossils in the calcareous Parisian building stone in older parts of the city.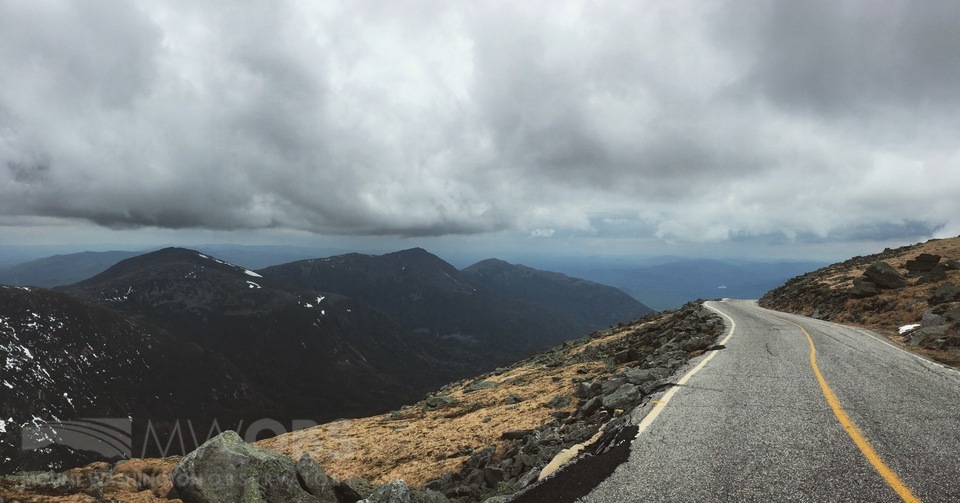 It is through this multi-dimensional lens that I have truly loved studying and experiencing the environment since I was very young. During the summers of 2013, 2014, and 2015, I worked for a not-for-profit water quality monitoring program in Fairfield County that tested the biological integrity of the Long Island Sound and its watershed. Through my first experiences with environmental research, I became highly passionate about the health of the waterways near where I live through hours of data collection and laboratory work. The organization was able to identify approximately five point sources of sewage runoff from houses into the Long Island Sound via illegal connection to a storm drain line each summer. I particularly enjoyed seeing my laboratory and field work see success in terms of environmental protection.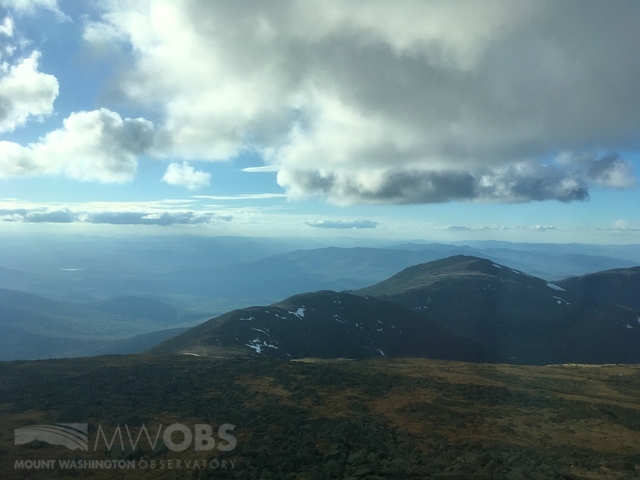 Last summer, I participated in research projects with my college's Geoscience department that were concerned with mapping the flow of contaminated groundwater toward municipal drinking wells in Central New York and geochemical analysis of igneous rocks in the Penobscot Bay of coastal Maine with geology professors from my college.
I'm a three season varsity runner at Hamilton and I also love spending all my free time in the outdoors running, hiking, biking and skiing, so Mount Washington was an appealing place for me to spend the summer before my senior year of college. Although I have been enthralled with weather and the New England environment my whole life, it was only since this past fall that I was introduced to meteorological science, so it has been beyond thrilling to be surrounded by experienced, specialized and passionate meteorologists. I am also looking forward to working on my project researching the relationship between elevation and temperature over time at Mount Washington and Mt Mansfield (the location of the Stowe ski mountain) in Vermont, since environmental research has been one of my passions.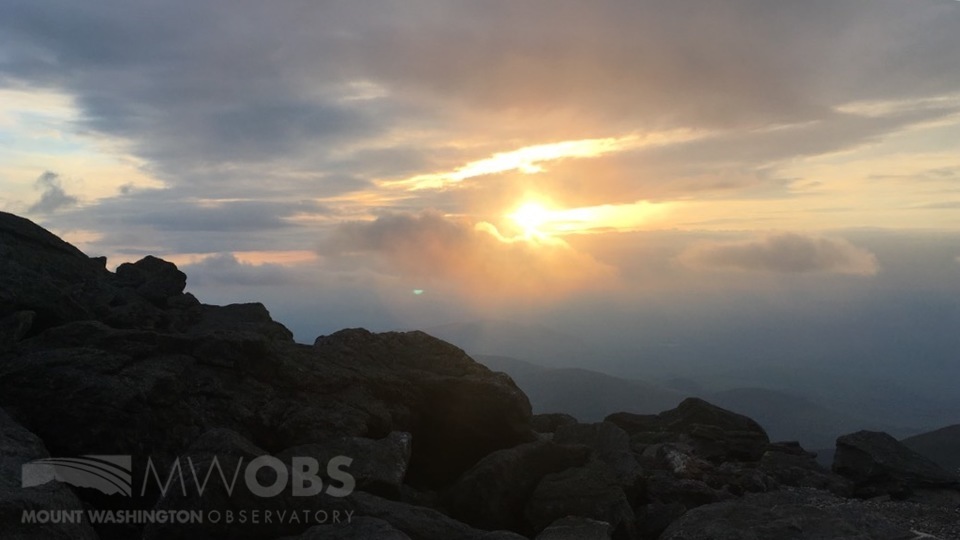 Elizabeth Perry, Summit Intern
Ellen Estabrook
Adjusting to Life on the Summit By Charlie Peachey Working on the summit of Mount Washington is not your average job. There aren't too many other places where the employees work and live together for
Ellen Estabrook
A Surprise Aurora By Francis Tarasiewicz After 17 months of working at New England's highest peak, it finally happened. On the night of November 12th, 2023, I was lucky enough to view the famous and
Ellen Estabrook
A Glimpse at METAR Reports By Alexis George, Weather Observer & Meteorologist METAR observations are submitted every hour of every day at Mount Washington Observatory. METAR is a format for reporting weather information that gets