My Volunteer Trip #3
2016-02-04 16:06:23.000 – Jeff Swanson, Summit Volunteer
As I look back on my third week on the summit, by comparison to my previous visits, it has been a mild week. We did manage to get a peak gust of 125 mph Monday, and the rime ice formations and clouds on the horizon are always spectacular. The opportunity to make it to the century club was close at hand, but safety precautions had to be respected on this occasion. Last year I was with the team when the winter storm went through that caused the Boston Logan Airport to shut down, and caused our trip departure from the summit to be delayed by one day! Regardless, the time spent as a summit volunteer at the at Mount Washington Observatory is always worth every moment!
The visits here are a break away from the normal every day, and an opportunity to volunteer for a wonderful organization. To be in an environment where I can enjoy the silence of the mountain which allows time for escape and relaxation, and also be inside heavy weather events as they happen, offering one of a kind experiences that only those who seek this summit can fully appreciate. Within this framework of relaxation and sudden weather changes, my co-volunteer Jan Berriochoa and I have the responsibility to create meals for the summit team, summit edutrips, overnight guided hikes, and ourselves. Furnished with a well stocked set of freezers, and spices from A to Z, we are able to be creative with food offerings! The dinners are family style, and offers great down time to review the day's events, and to hear about the observers and interns interests in weather.
I was fortunate to meet Tom Guilmette, the videographer behind the production of Extreme Mount Washington videos. He was working on an upcoming project for MWOBS. In addition, I met the leader of this week's MWOBS EduTrip Joe Lentini, who is a professional guide and Vice President of The New Hampshire Mountain Service. Both of these men presented interesting insights into the mountain.
Thank you Mount Washington Observatory team: Mike Carmon, Tom Padham, Mike Wessler, Adam Gill, Will Broussard, and Snowcat Operators: Slim Bryant and Elissa Gramling for another great week on the summit.
I look forward to next January's volunteer week!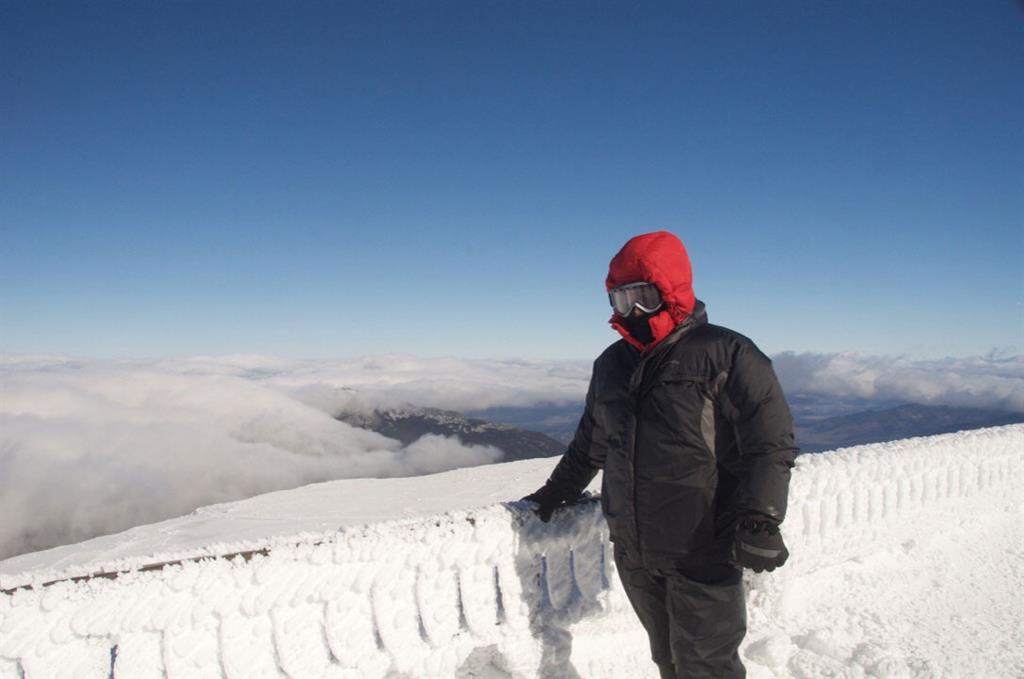 Jeff Swanson, Summit Volunteer
Ellen Estabrook
Adjusting to Life on the Summit By Charlie Peachey Working on the summit of Mount Washington is not your average job. There aren't too many other places where the employees work and live together for
Ellen Estabrook
A Surprise Aurora By Francis Tarasiewicz After 17 months of working at New England's highest peak, it finally happened. On the night of November 12th, 2023, I was lucky enough to view the famous and
Ellen Estabrook
A Glimpse at METAR Reports By Alexis George, Weather Observer & Meteorologist METAR observations are submitted every hour of every day at Mount Washington Observatory. METAR is a format for reporting weather information that gets