New Daily Record Low
2012-10-13 19:07:00.000 – Roger Pushor,  Weather Observer/IT Specialist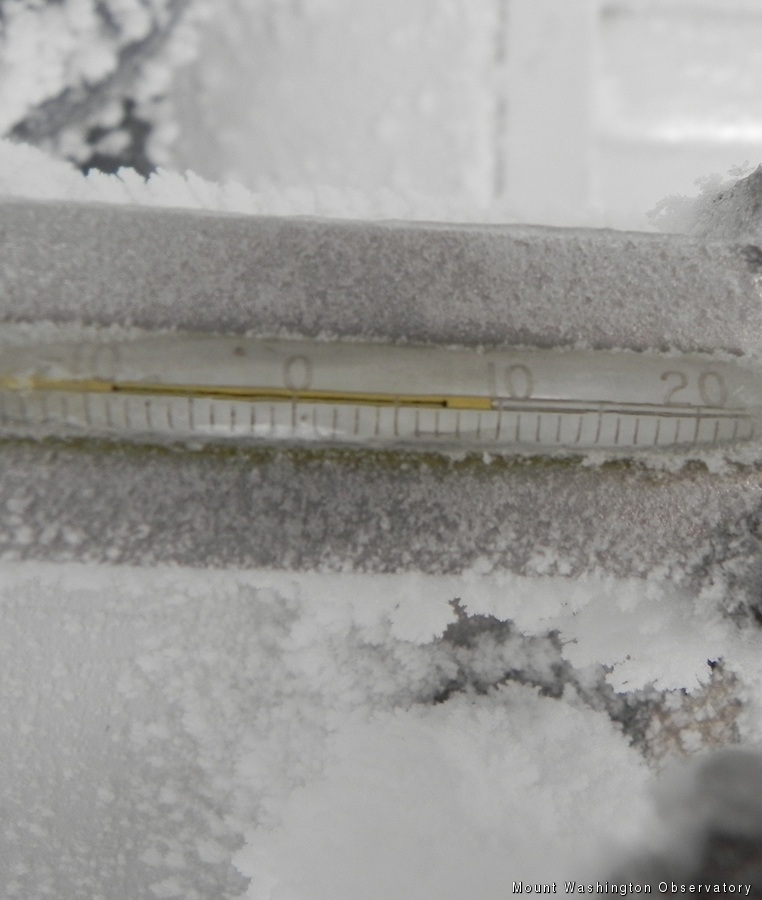 Daily Record Low of 7.4 degrees
Early on the morning of Saturday October 13th, we set a new Daily Record Low for this day of 7 degrees. The previous Daily Record Low was 8 degrees. So how much did we really break the record by you ask. Well record highs and lows are kept to the nearest whole degree and the temperature we read off the Low Thermometer was 7.4 degrees and that rounded down to 7 degrees. Had it read 7.5 degrees or higher we'd only tied the previous record.
Since we're talking breaking a Temperature record today I'm going to share some of the types of Temperature statistics we keep and the easiest way to do that is to list them.
Record Daily High / Low – This is when the Temperature for the 24 hour period for a specific date is exceeded. For instance 7 degrees is the coldest it's ever been on the 13 day of October since we started keeping records over 80 years ago. This is not the coldest it's ever been in the first part of October as in 1965 on the third or October that year it was only 3 degrees.
Daily High / Low Equaled – This is when we equal an existing high or low temperature for a specific day of the month. Had the low for today been 8 degrees we'd have reported that we equaled the Daily Low for October 13th which was 8 degrees set in 1936 and matched again in 1993.
Monthly High / Low – These are the record high and low temperatures for the whole month. As an example -5 degrees is the record low temperature for October set in 1939.
All time High / Low – This is the highest and lowest temperatures ever recorded at the station. For all of you trivia buffs out there the record low temperature ever recorded at the station is -47F set on January 29th, 1934 and the record high is 72F and it was set on August 2nd, 1975 and tied on June 26th, 2003. Our Daily Average High Temperature is 34 degrees and or Daily Average Low Temperature is 20 degrees.
We also do Monthly High / Low equaled as well as All Time High / Low equaled along with seasonal records.
Carefully observing the weather and recording the temperature on an hourly basis for the past 80 years is only part of what makes our climate record invaluable to researchers studying the higher summits.
If you care to see more or our climate statistics you can take a look at our Normals, Means, and Extremes Web page.
Roger Pushor,  Weather Observer/IT Specialist
Ellen Estabrook
Adjusting to Life on the Summit By Charlie Peachey Working on the summit of Mount Washington is not your average job. There aren't too many other places where the employees work and live together for
Ellen Estabrook
A Surprise Aurora By Francis Tarasiewicz After 17 months of working at New England's highest peak, it finally happened. On the night of November 12th, 2023, I was lucky enough to view the famous and
Ellen Estabrook
A Glimpse at METAR Reports By Alexis George, Weather Observer & Meteorologist METAR observations are submitted every hour of every day at Mount Washington Observatory. METAR is a format for reporting weather information that gets