Preliminary STP outlook
2011-07-19 17:31:37.000 – Mike Carmon,  Observer / Meteorologist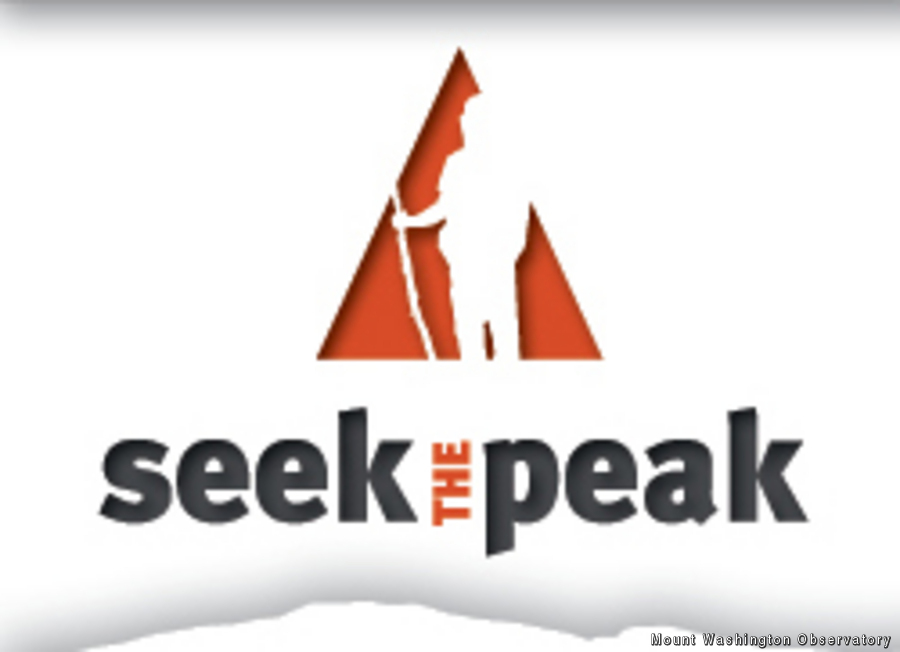 It's that time of year!
With our annual hike-a-thon Seek the Peak fast approaching, one can't help but peer ahead a little further into the future than we should to glance at what the weather might hold in store. With almost no exceptions, I'm never a fan of putting out any sort of weather outlook for more than 2-3 days in advance. However, I'll take this opportunity to do just that, and give all of you participating hikers my thoughts on what conditions could be like on Saturday. By no means should you take this to the bank, however, as a lot can change in four days, especially on the good ol' reliably unreliable rock pile.
If you're up on the news, or the weather, you've probably heard about the sweltering heat wave currently gripping the central United States. Excessive heat warnings are in effect from North Dakota south to Oklahoma, and from Nebraska eastward to Ohio. Look for the system responsible for this heat to slowly drift eastward towards this neck of the woods over the coming days.
Models have been oscillating back and forth somewhat on what Saturday could be like, but one trend that has come to the forefront, especially over the past couple of days, is warmer, sunnier, and less windy. As of this time, a high of 88F is forecasted for Gorham, NH, and 89F for North Conway, NH. As for the summit, a lofty high temperature of 68F is being advertised in the latest model runs, which is only 3 degrees shy of the daily record high of 71F.
In addition to the heat, humidity will be significant enough to add to the effect of the heat. With heat and humidity levels at these heights, dehydration will most likely be one of the biggest risks for a Saturday hike, so if you are participating be sure to pack and drink PLENTY of water. It might add a little weight to your pack, but it will be quite necessary.
With the sun forecasted to shine high in the sky, with very little in the way of cloudiness, be sure your skin and eyes are prepared as well. As you ascend 6,288 feet, you are leaving behind quite a bit of atmosphere beneath you (by mass), all of which aids in deflecting some of the energy from the sun's UV rays. At altitude, you have far less natural protection from the atmosphere, so be sure to add plenty of that artificial protection to your skin (in the form of sunscreen) and eyes (by way of sunglasses or a hat).
As I mentioned earlier, this forecast is by no means set in stone. But considering the trend of the models over the past few days, the weekend conditions have been leaning this direction more and more. Be sure to be prepared to deal with the heat and the sun, and do not hesitate to take frequent water and shade breaks during your hike! The good news is, there will be a decent breeze above tree line, so that will aid in keeping the air cooler and less stagnant.
Keep an eye to the website over the next few days, as our senior staff meteorologist Ryan Knapp will be diligently on the case in nailing down the precise forecast for Saturday.
As for me…I'll be out there with y'all making the hike up!
Observer Note:
Join us Wednesday night, for White Mountain Field Biology, as part of our Science in the Mountains series. We'll hear from Scott Smyers, Field Biologist, about New England's high alpine zones and how it attracts more than adventure seekers. This unique environment is also known for attracting scientists. Research opportunities in the Whites are endless and we are thrilled that Scott will discuss his own cutting-edge research on alpine amphibians, reptiles and insects. So join us Wednesday night, July 20th at 7 p.m. at the Weather Discovery Center located in North Conway Village at 2779 White Mountain Highway. Admission is FREE!
Mike Carmon,  Observer / Meteorologist
Ellen Estabrook
Adjusting to Life on the Summit By Charlie Peachey Working on the summit of Mount Washington is not your average job. There aren't too many other places where the employees work and live together for
Ellen Estabrook
A Surprise Aurora By Francis Tarasiewicz After 17 months of working at New England's highest peak, it finally happened. On the night of November 12th, 2023, I was lucky enough to view the famous and
Ellen Estabrook
A Glimpse at METAR Reports By Alexis George, Weather Observer & Meteorologist METAR observations are submitted every hour of every day at Mount Washington Observatory. METAR is a format for reporting weather information that gets