Quiet Times
2015-05-04 16:15:57.000 – Mike Carmon, Co-Director of Summit Operations
It's been a quiet week on the summit.
There aren't many quiet times working at the Observatory's summit station, but late April-early May is one of those times. Because of that, it's been a bare-bones crew up here. There's myself, Kyle, Tom, and our intern Adam. And Marty, of course!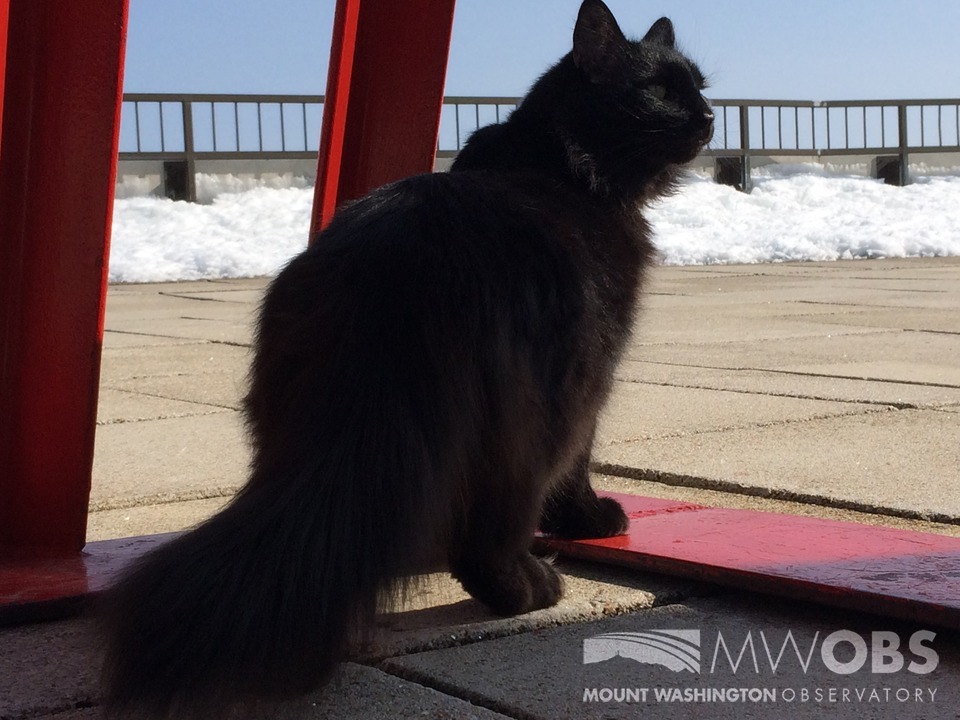 We certainly appreciate all of the visiting guests and summit volunteers throughout the year, as it gives the staff a chance to get to know our members and supporters of the organization. However, it's also nice to occasionally have some more quality time with your shift, where we can unwind and get ready for the busy seasons to come!
This week, without a volunteer, we've been responsible for our own meals, which isn't the case for most of the year. Since culinary is a hobby of mine, I've gone to work most nights cooking dinner for my crew, which is a lot of fun considering the summit kitchen has a ton more space than my own apartment's, and the selection of ingredients is seemingly limitless! Cooking is a method of relaxation for me as well, so it's a great way to unwind at the end of a 12-hour shift!
I started the week off on Wednesday with a simple pasta dinner, but with my homemade marinara sauce (of course!).
On Thursday, it was brinner time (breakfast for dinner!). Pancakes, eggs, bacon, sausage…you name it! It's always a favorite up here.
Friday was Mexican fusion night, which consisted of soft tacos, roasted potatoes, rice and beans!
The last two nights have been more of a collaborative effort amongst the four of us, with homemade mac & cheese, beef sandwiches, and plenty of sides to fill us up!
While my plan for today is still up-in-the-air, I'll finish off the week with one of my specialties up here—homemade pizza!
Mike Carmon, Co-Director of Summit Operations
Ellen Estabrook
Adjusting to Life on the Summit By Charlie Peachey Working on the summit of Mount Washington is not your average job. There aren't too many other places where the employees work and live together for
Ellen Estabrook
A Surprise Aurora By Francis Tarasiewicz After 17 months of working at New England's highest peak, it finally happened. On the night of November 12th, 2023, I was lucky enough to view the famous and
Ellen Estabrook
A Glimpse at METAR Reports By Alexis George, Weather Observer & Meteorologist METAR observations are submitted every hour of every day at Mount Washington Observatory. METAR is a format for reporting weather information that gets