Reflections From A Pair Of Summit Volunteers
2015-06-09 17:12:23.000 – Ruth Innes & Martha Seymour, Summit Volunteers
People may wonder why one would want to spend a week on the top of the highest mountain in the northeast. Certainly a visit of a few hours makes sense, but why a week? The weather is often cloudy, cold, wet, and windy, with a few days of sunshine and calm. I have had people ask all sorts of questions about what we do as a volunteer with the Mt. Washington Observatory. Questions range from: "Do you get altitude sickness?" to: "Aren't you bored after a day?" The answer is "No!" The weather is constantly changing which makes every day different; the opportunities to hike and explore the area are endless; and the option to learn all you will ever need to know about the weather is ever present with the outstanding staff of the Mount Washington Observatory.
As a volunteer, one has the opportunity to prepare your favorite recipes and/or experiment with new cooking ideas. The staff never hesitates to try new concoctions and they are enthusiastic about every meal.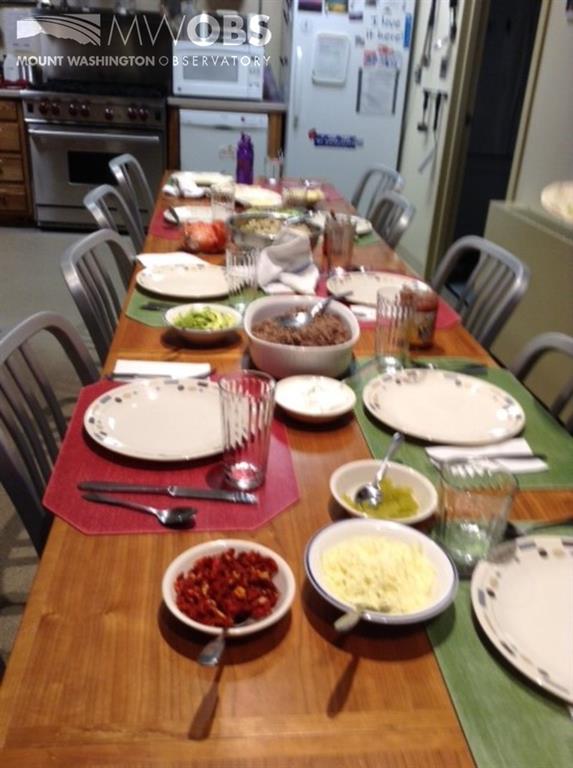 A few highlights of the past week were: Hiking to the Alpine Gardens at just the right time to see the flowers in full bloom, viewing spectacular sunsets (and sunrises if you get up!), hiking to the Lakes of the Clouds AMC Hut, watching the clouds roll in and out…and MOST importantly, enjoying a full week with awesome people.,br>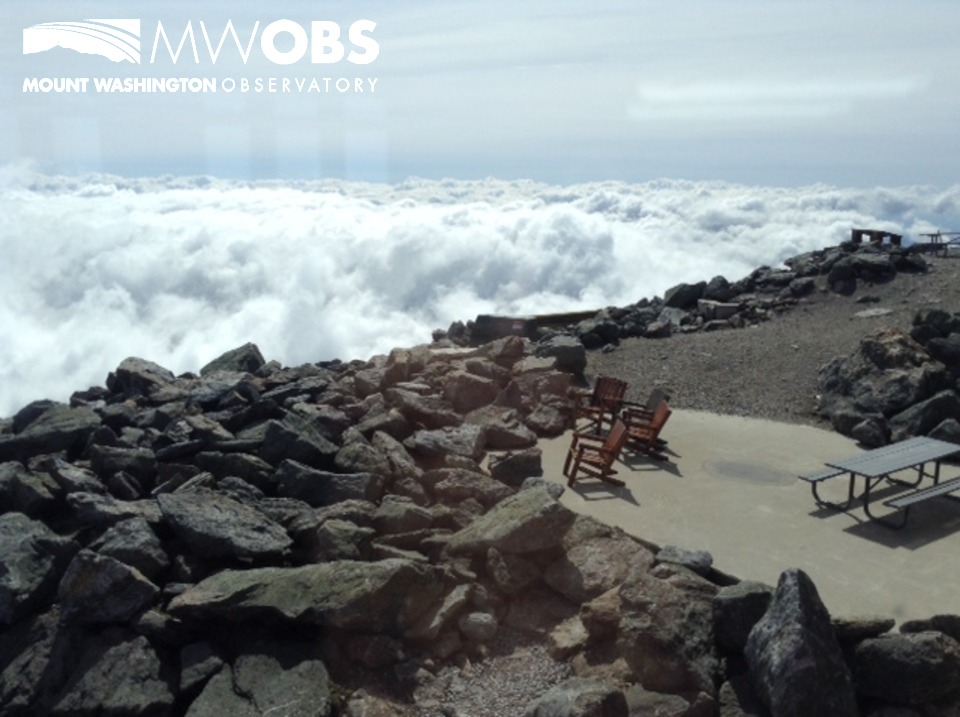 If you want an experience that is out off the beaten path be a volunteer volunteer at the Mount Washington Observatory…By the way hiking is not a prerequisite – But being a positive, fun loving inquisitive person is!
Ruth Innes & Martha Seymour, Summit Volunteers
Ellen Estabrook
Adjusting to Life on the Summit By Charlie Peachey Working on the summit of Mount Washington is not your average job. There aren't too many other places where the employees work and live together for
Ellen Estabrook
A Surprise Aurora By Francis Tarasiewicz After 17 months of working at New England's highest peak, it finally happened. On the night of November 12th, 2023, I was lucky enough to view the famous and
Ellen Estabrook
A Glimpse at METAR Reports By Alexis George, Weather Observer & Meteorologist METAR observations are submitted every hour of every day at Mount Washington Observatory. METAR is a format for reporting weather information that gets