Seeing the Many Faces of the Summit
2017-09-15 14:36:59.000 – Greg Cornwell, Summit Intern
Mount Washington is not only home to the world's most extreme weather; it also harbors extreme contrasts in weather. With just two shifts under my belt on the mountain, I've experienced two very different environments.
My first week (Aug 30 – Sept 6) was a whirlwind. Not only was I learning the duties of an intern on the mountain (it never ends); we also experienced a wide range of mountain weather including clear summits, rain, rime ice accumulations, a trace of snowfall, and thunderstorms. The wind showed up as well, topping out with a gust of 94 mph on September 1st. When not forecasting local summit and valley weather, the observatory was abuzz with Hurricane Irma's forecasted track. Irma quickly intensified to 185 mph sustained winds, placing it in a four-way tie for second highest in the Atlantic basin (shared with Labor Day 1935, Gilbert (1988), and Wilma (2005)).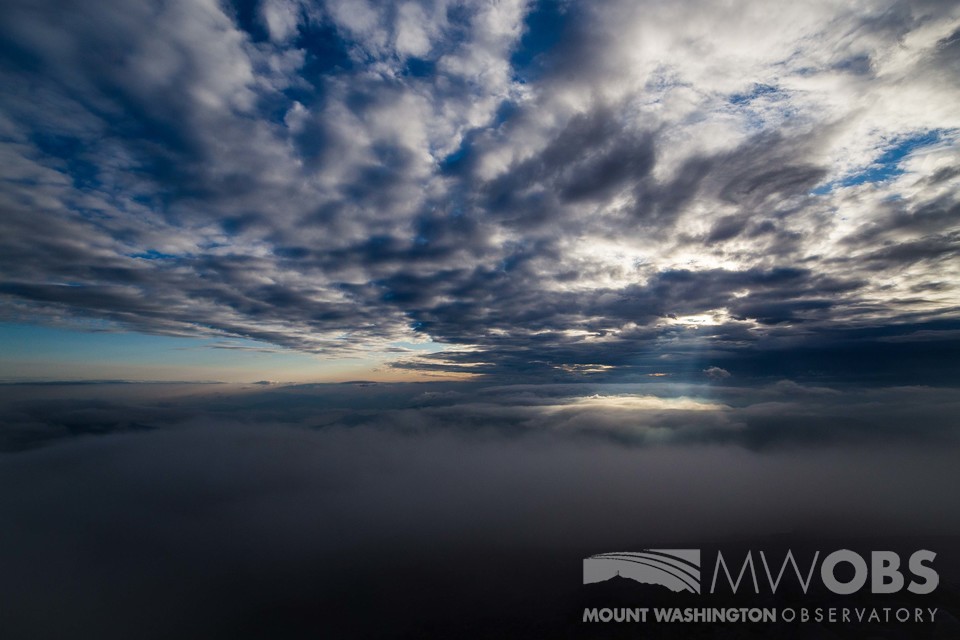 Fig 1. An early morning peek in between altocumulus and stratus clouds.
Just one shift later, the summit is a bit calmer. After making landfall in the Florida Keys, Irma's remnants slowly traversed the South and made their way to the Northeast. Passing through at the beginning of the shift, Irma's leftovers ironically provided unusually calm winds for the summit. The system also brought localized moisture over the Northeast producing scattered showers and storms during the day with distant light shows visible at night. On a grander scale, a large ridge has lifted the jetstream north into the southern tier of Canadian Provinces. Normally in the low to mid-40s, southerly winds have fed the White Mountain region with above average temperatures in the upper 50s on the summits. On September 14th, we tied our daily record temperature of 60 degrees!
I'm learning among the faces I see on tours and in the Extreme Mount Washington Museum, that the mountain itself has many faces of its own!
Greg Cornwell, Summit Intern
Ellen Estabrook
Adjusting to Life on the Summit By Charlie Peachey Working on the summit of Mount Washington is not your average job. There aren't too many other places where the employees work and live together for
Ellen Estabrook
A Surprise Aurora By Francis Tarasiewicz After 17 months of working at New England's highest peak, it finally happened. On the night of November 12th, 2023, I was lucky enough to view the famous and
Ellen Estabrook
A Glimpse at METAR Reports By Alexis George, Weather Observer & Meteorologist METAR observations are submitted every hour of every day at Mount Washington Observatory. METAR is a format for reporting weather information that gets