Seek the Peak Update
2013-07-18 22:48:52.000 – Cara Rudio,  Director of Advancement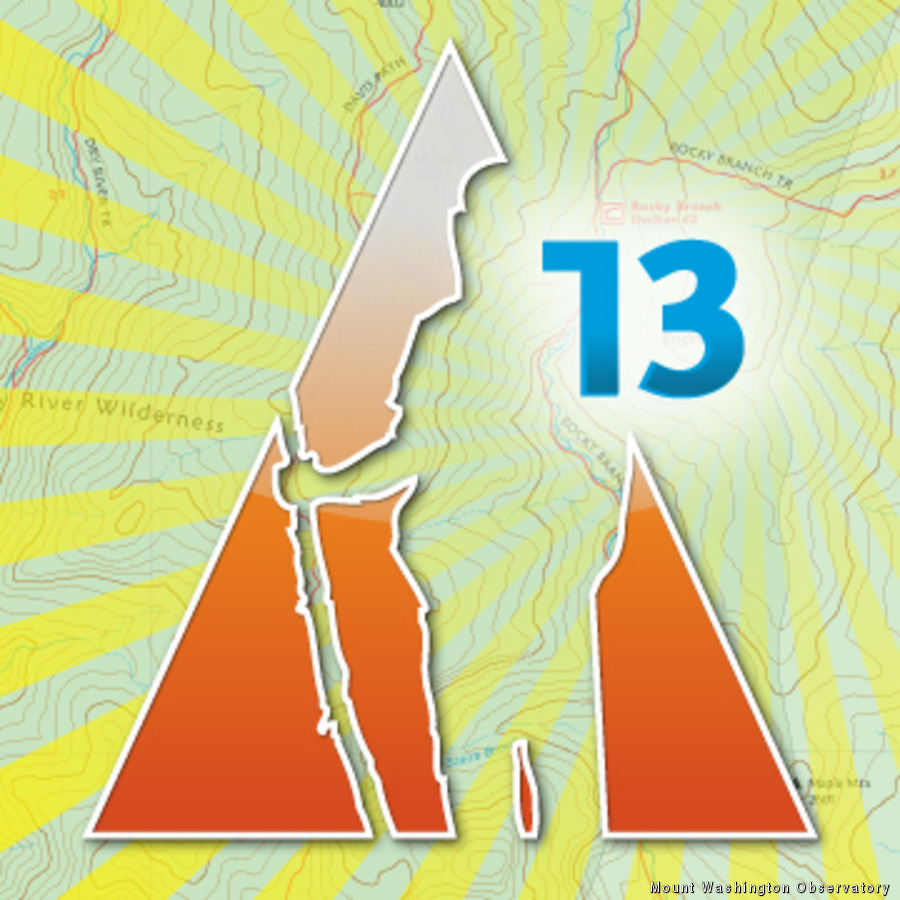 Seek the Peak 13 is here!
As you know, tomorrow is our biggest event of the year: Seek the Peak!
In addition to being our most important annual fundraiser, Seek the Peak is also a reunion of sorts, gathering current and past Observatory employees, board members, volunteers, members, new and returning hikers, and some of our most valued partners. It's a huge, two-day party we look forward to all year long.
2013 marks our 13th annual event, and for the first time in the hike-a-thon's history, Mother Nature has decided to throw us a curveball. Given the frequency of thunderstorms during the summer months, it's somewhat of a miracle that we haven't had to deal with severe weather in the past, but it looks like our 'lucky' number 13 event is going to make up for it all in one day!
The higher summits forecast for Saturday is ominous at best: At this time we are predicting intermittent heavy rain, severe thunderstorms, high winds (sustained at or above 50mph with sudden higher gusts), and pockets of hail. Though it is not possible to pinpoint the exact time when these conditions will arrive, the potential for severe weather and lack of shelter above treeline dictates utmost prudence. Therefore, our advice to participants at this time is to plan on postponing your higher summits hike until Sunday, which is expected to be a calm, cool, and otherwise beautiful day.
Friday's events and the Saturday after party are still on, though we may have to slightly adjust the timing of the after party especially if severe conditions occur. Rest assured that we will still be awarding all those hard-earned prizes and incentives – Seek the Peak always delivers the goods!
We remind you that mountain weather changes quickly, so please watch your inbox and our Facebook page for further information. We will post updates as the forecast evolves.
In the meantime…think sun! We've got 500 Eastern Mountain Sports Esker Day Packs loaded with freebies, a mountain of EMS Techwick event tees, and hundreds of incredible prizes and incentives ready to be passed along to their very deserving new owners. Presented by Eastern Mountain Sports, Subaru and Vasque with support from Anthem Blue Cross Blue Shield in New Hampshire and Fairpoint Communications, the Nation's Premier Hiking Event kicks off tomorrow at 2pm with registration, followed by a kick-off party in the Weather Discovery Center at 5pm. Lace up your hiking boots, and see you there!
Cara Rudio,  Director of Advancement
Ellen Estabrook
Adjusting to Life on the Summit By Charlie Peachey Working on the summit of Mount Washington is not your average job. There aren't too many other places where the employees work and live together for
Ellen Estabrook
A Surprise Aurora By Francis Tarasiewicz After 17 months of working at New England's highest peak, it finally happened. On the night of November 12th, 2023, I was lucky enough to view the famous and
Ellen Estabrook
A Glimpse at METAR Reports By Alexis George, Weather Observer & Meteorologist METAR observations are submitted every hour of every day at Mount Washington Observatory. METAR is a format for reporting weather information that gets