Snowfall on Mount Washington
2015-10-12 17:34:35.000 – Andrew Henry, Summit Intern
After the summit received its first snow of the season this past Saturday, picking up 0.5", some of you may be wondering things such as, when the first snow typically falls, how much snow falls on the summit in a typical year and the record amount of snow for a single season.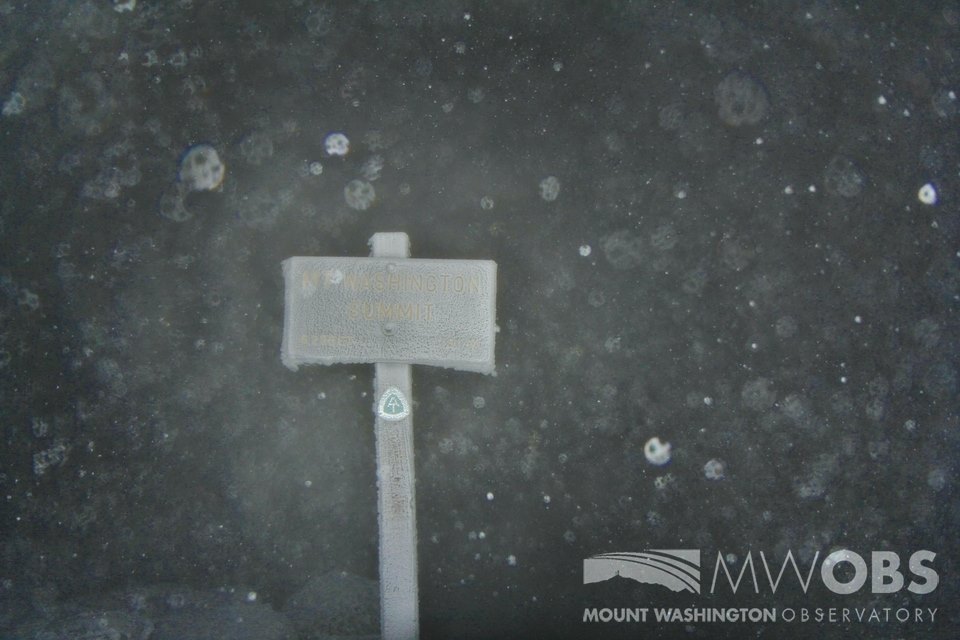 Rime Ice and Snow on October 10th
There is no set month for when the summit typically sees its first snow as we have seen at least a trace of snow in every month of the year. However, the summit did not see any snowfall during the months of June, July, August, and September of 2015. October's snowfall is off to a slow start. The month sees an average of 17.6", however, the 0.5" that fell on the tenth is the total for the month thus far, so we have a long way to go!
In the typical year Mount Washington sees an average of 281.2" of snow. That is over 23 feet! During its snowiest season on record (1968-1969), the summit saw twice its average annual snowfall with a whopping 566.4" or 47 feet of the white stuff falling! Many records were set from November 1968 through February of 1969. November and December of 1968 and February of 1969 all set records for not only monthly snowfall totals, but 24 hour snowfall totals as well! The most impressive records came in February of 1969 with 172.8" falling during the month and 49.3" in 24 hours.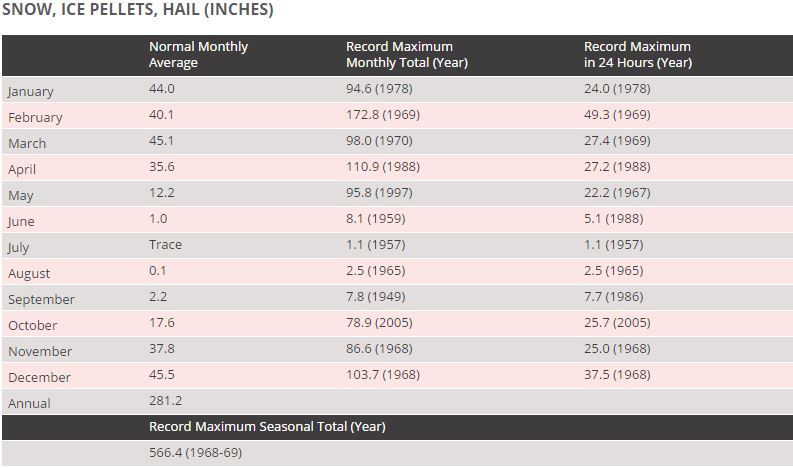 Table depicting Average Monthly Snowfall and Record Amounts
Andrew Henry, Summit Intern
Ellen Estabrook
Adjusting to Life on the Summit By Charlie Peachey Working on the summit of Mount Washington is not your average job. There aren't too many other places where the employees work and live together for
Ellen Estabrook
A Surprise Aurora By Francis Tarasiewicz After 17 months of working at New England's highest peak, it finally happened. On the night of November 12th, 2023, I was lucky enough to view the famous and
Ellen Estabrook
A Glimpse at METAR Reports By Alexis George, Weather Observer & Meteorologist METAR observations are submitted every hour of every day at Mount Washington Observatory. METAR is a format for reporting weather information that gets