What A Start to Winter!
2018-11-16 09:18:25.000 – Tom Padham, Weather Observer/Education Specialist
Although it may not technically be meteorological winter just yet, which starts in December, we are already off to a great start to our snow season here on the summit of Mount Washington. Our snow season runs from July 1st through the following year to June 30th, with each winter centered across the snow season. This is a much more accurate way of looking at a yearly depiction of snowfall and the variations from one winter to another, especially for locations that see snowfall over many months of the year like Mount Washington.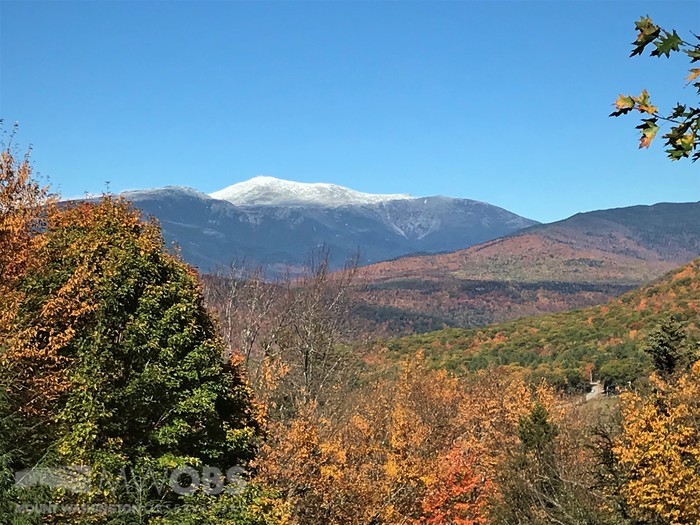 A Snow-Capped Mount Washington from Jackson, NH on October 14th, 2018
With that said, we are heading into the heart of the snow season, where the vast majority of our precipitation falls as only snowfall with very infrequent rainfall. As of this writing, snow is currently falling with a departing Nor'easter, and we're expecting at least another 6" of snow over the next several days. 28.3" has fallen for this month of November so far, and we are well on pace to have an above average month (38" is average for November).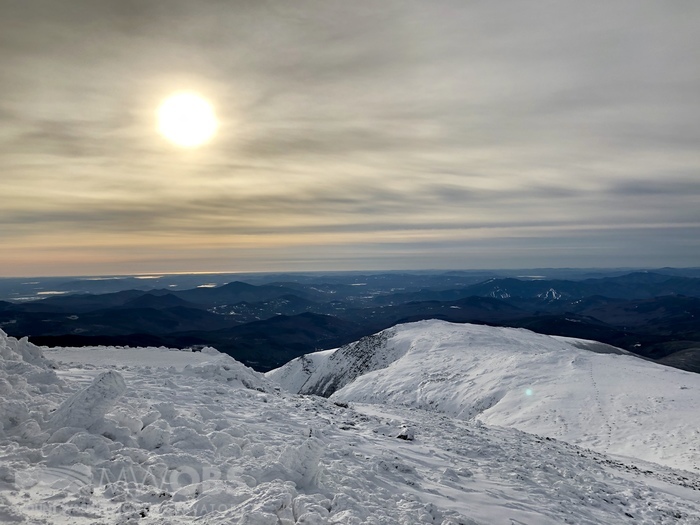 Roughly 10″ of snow is in place across the summit as of 11/15/2018
For the total snow season the summit is now up to 81", roughly 3 feet above average! October in particular was a great month from a snow standpoint, ending up as our second snowiest on record. Unfortunately, most of that snow is no longer on the ground up here due to a combination of high winds and some melting and rain. The winds have also been above average these past few months, with an impressive 19 days with hurricane force winds in October, more than half the month!
Even if the rest of the winter turns out to be just "average" there's still plenty more snow to be had. "Average" snowfall December through May should total another 19 feet, and there's always the potential for much, much more! With the real winter season just around the corner, this observer hopes to see a whole lot more snow up here soon!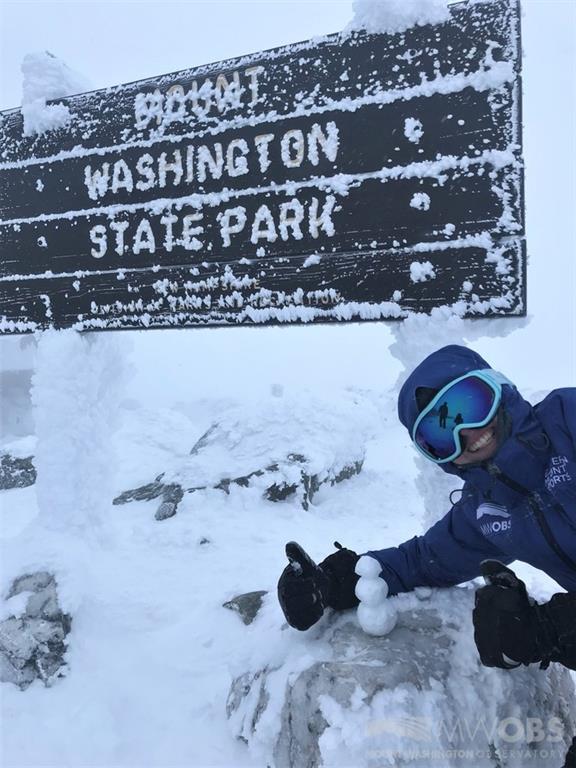 Weather Observer/Research Specialist Taylor is excited for winter too!
Tom Padham, Weather Observer/Education Specialist
Ellen Estabrook
Adjusting to Life on the Summit By Charlie Peachey Working on the summit of Mount Washington is not your average job. There aren't too many other places where the employees work and live together for
Ellen Estabrook
A Surprise Aurora By Francis Tarasiewicz After 17 months of working at New England's highest peak, it finally happened. On the night of November 12th, 2023, I was lucky enough to view the famous and
Ellen Estabrook
A Glimpse at METAR Reports By Alexis George, Weather Observer & Meteorologist METAR observations are submitted every hour of every day at Mount Washington Observatory. METAR is a format for reporting weather information that gets