Wrapping Up A Season
2016-07-02 16:02:21.000 – Mike Carmon, Weather Observer & Education Specialist
Another month has come and gone rather quickly on Mount Washington, and June 2016 certainly did not disappoint with its weather. At the conclusion of every month, a thorough check of all forms and data from the past month is required before the month can be officially deemed, well, "official."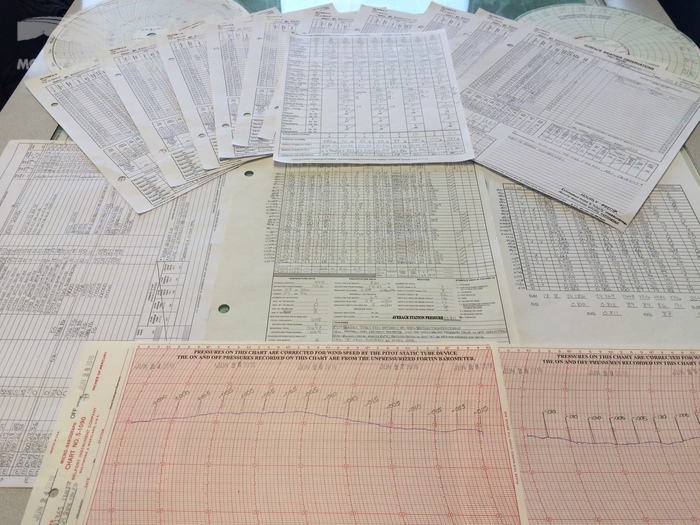 In addition, the conclusion of June wraps up a season on Mount Washington, as we consider July – June one complete season (the purpose of which is to contain a single winter in one block of time). This adds a yearly check of forms to our to-do list. In the midst of completing our monthly and yearly checks this week, some interesting facts and figures have come to light:
Our average temperature for the season (July 2015-June 2016) is 30.1°F
(2.8°F above average)
Our warmest temperature: 65°F
(This was hit three times—all in the Summer of 2015.)
Our coldest temperature: -40°F
(This was reached in February. It was the coldest temperature recorded on Mount Washington in nearly 12 years.)
The spread between our warmest and coldest temperatures this season: 105°F!
Our snowfall total: 217.5"
(This puts us 63.7″–over 5 feet–below seasonal average.
Our average wind speed over the entire season: 35.0 MPH
Our "normal"average wind speed: 35.0 MPH
That puts us at EXACTLY NORMAL for wind speeds for July 2015 – June 2016.
Our highest wind gust came on March 29th, out of the west at 133 MPH!
The number of days we reached hurricane force winds: 146
(This averages to a gust over hurricane force 1 out of every 2.5 days.)
The number of days we reached 100 MPH: 32
(This averages to a gust over 100 mph approximately 1 out of every 11 days.)
It certainly was a topsy-turvy season, but if anything on Mount Washington is normal, it's rapid changes and unanticipated swings of extreme weather. Despite our well-below-average winter for snowfall, June 2016 is our third-snowiest on record.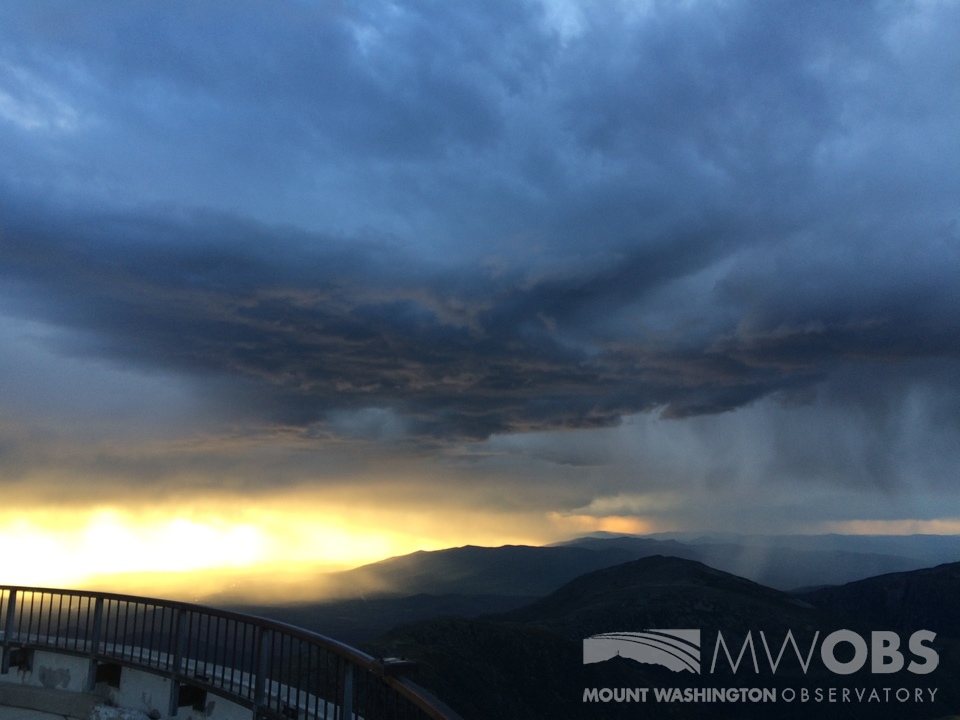 This mountain never fails to impress, and the 2015-2016 season was no exception to that!
Mike Carmon, Weather Observer & Education Specialist
Ellen Estabrook
Adjusting to Life on the Summit By Charlie Peachey Working on the summit of Mount Washington is not your average job. There aren't too many other places where the employees work and live together for
Ellen Estabrook
A Surprise Aurora By Francis Tarasiewicz After 17 months of working at New England's highest peak, it finally happened. On the night of November 12th, 2023, I was lucky enough to view the famous and
Ellen Estabrook
A Glimpse at METAR Reports By Alexis George, Weather Observer & Meteorologist METAR observations are submitted every hour of every day at Mount Washington Observatory. METAR is a format for reporting weather information that gets