Wrapping Up November
2016-12-03 14:14:02.000 – Caleb Meute, Weather Observer & Staff Meteorologist
So far, for the month of December, the summit of Mount Washington has not received a single ray of sunshine.
While this is shocking considering we are already two full days into the month, the trend even continues back into November. November 30th saw a substantial 21 out of the possible 561 sunshine minutes, and another disappointing sunshine minute performance was experienced on the 29th with a goose egg of zero minutes observed. Yeah, understandably on the 28th, 88% of sunshine minutes were observed, but I was not on the summit so I will pretend that did not happen. The fog has been steadfast over the higher summits across the White Mountain Region with visibilities less than 1/16 mile a frequent occurrence over the past several days. With strong winds transporting the gray goggle blockers (fog) over the summits, several feet of rime has accrued, and when coupled with round after round of upslope snow showers, the summit of Mount Washington has truly become a Winter Wonderland. When walking around the summit cone, several snowdrifts 6-8 feet high have formed thanks to consecutive days with sustained winds above 50 mph. These snowdrifts made trekking to the precipitation can last night a fun little adventure.
Yes, sunshine will return as high pressure finally kicks the stubborn trough of low pressure offshore and ushers in drier air. The western edge of the departing trough; however, will remain over the region into tonight leading to another day that will likely fail to provide our day shift with any Vitamin D. An active upper level pattern will then set up over New England allowing a series of disturbances to move through during the workweek and into the following weekend. As a result, visibility will be gray more often than not atop the Rockpile for the (meteorologically speaking) foreseeable future.
Prior to my return to the Observatory, I worked in a basement with no windows so I really have no room to complain. On clear days, the views certainly make up for the prolonged periods we occasionally go through with zero visibility. If it were not for these types of days on the summit, Weather Observer Adam Gill, and likely the most die-hard winter weather enthusiast on this planet would not be so chipper as I turn things over to him and Mike at 5:00 every morning. Seriously… I think his alarm clock is the RADAR turning on in the morning. Who am I kidding though? That describes all of us that work up here!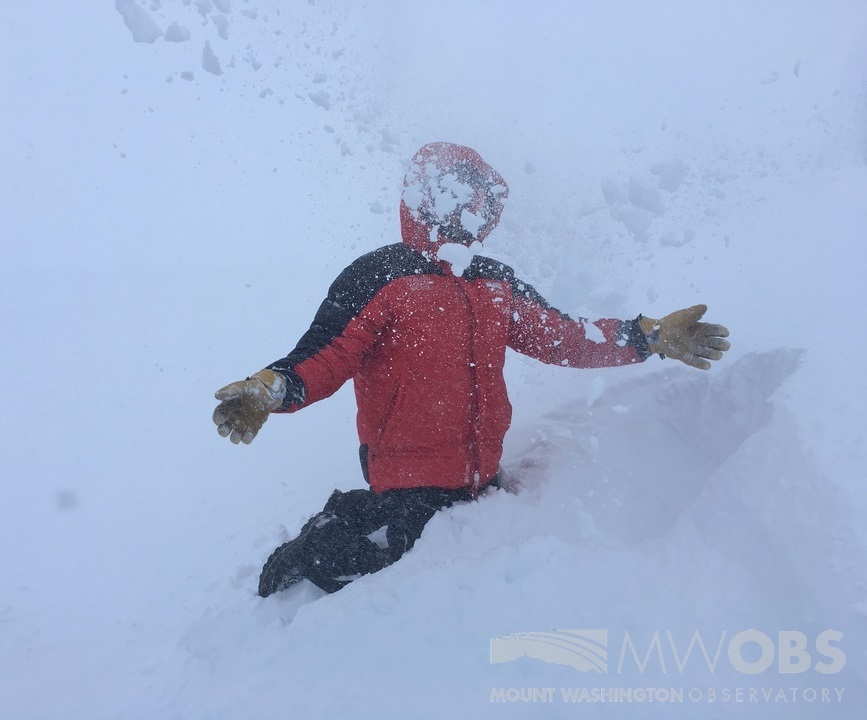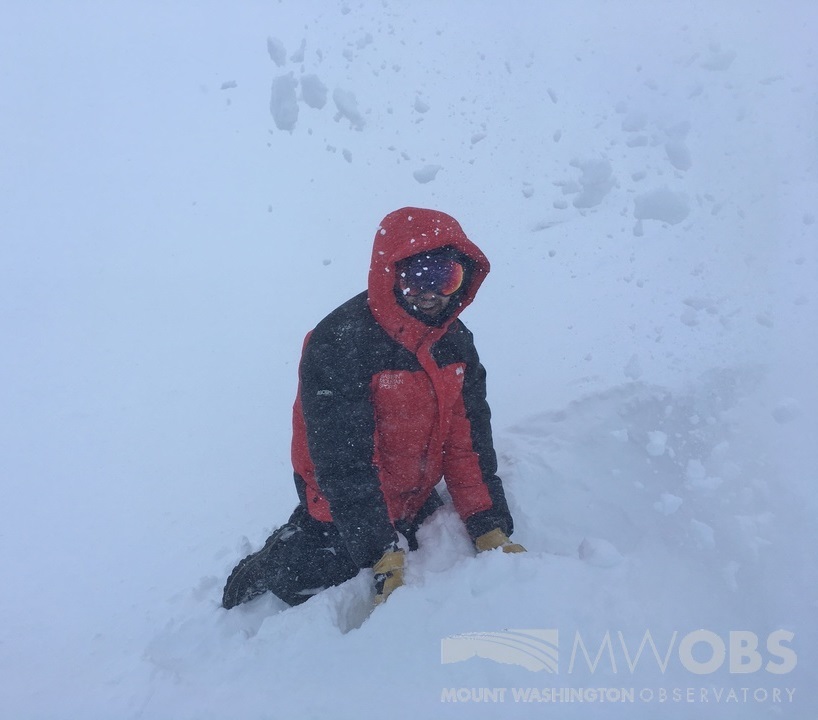 Caleb Meute, Weather Observer & Staff Meteorologist
Ellen Estabrook
Adjusting to Life on the Summit By Charlie Peachey Working on the summit of Mount Washington is not your average job. There aren't too many other places where the employees work and live together for
Ellen Estabrook
A Surprise Aurora By Francis Tarasiewicz After 17 months of working at New England's highest peak, it finally happened. On the night of November 12th, 2023, I was lucky enough to view the famous and
Ellen Estabrook
A Glimpse at METAR Reports By Alexis George, Weather Observer & Meteorologist METAR observations are submitted every hour of every day at Mount Washington Observatory. METAR is a format for reporting weather information that gets