A Week of Variable Weather
2013-11-04 17:19:58.000 – Samuel Hewitt,  Summit Intern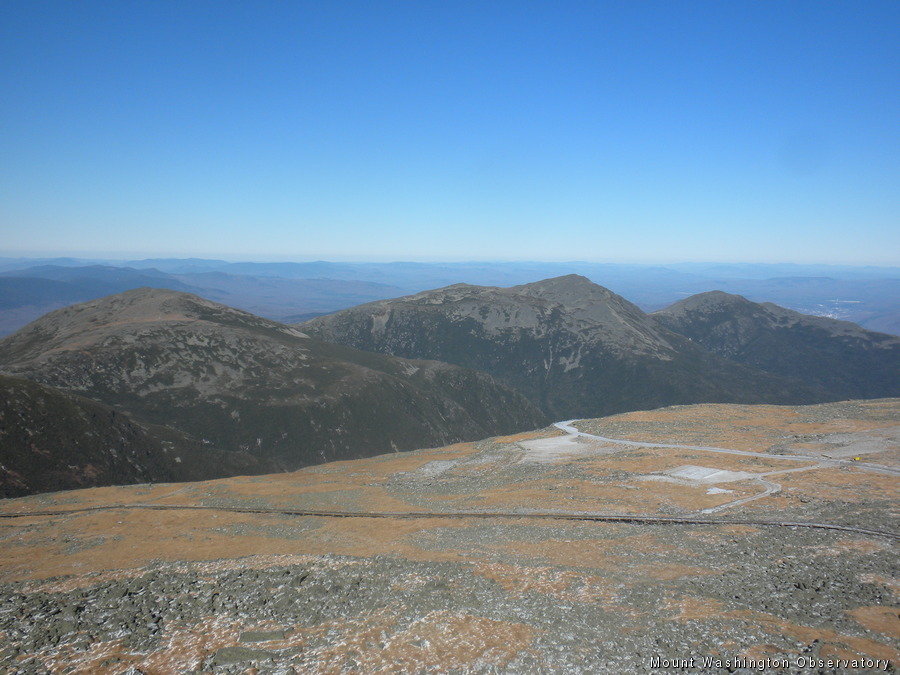 It was a beautiful day today!
When our shift began last Wednesday, the summit was blanketed in 2″ of snow and rime. Snow showers fell during the morning hours and temperatures remained steady in the mid-teens. On Thursday, a warm front crossed the region, allowing temperatures to soar well above the freezing mark for the first time since October 22nd. In the 24 hours from 11:00 pm on Wednesday to 11:00 pm on Thursday, the temperature rose from 19 to 42 degrees. Rain showers, accompanied by the much warmer temperatures quickly melted away our 2″ snow pack during the day Thursday.
Winds began to quickly ramp up Thursday night, as an intense area of low pressure began its jog to the north and east of the Upper Great Lakes. Friday morning, we arose to howling southwesterly winds. Our peak gust for the day was 130 mph! I just happened to be standing at the top our parapet when winds gusted to 121 mph! I was pinned to the railing surrounding the parapet and was forced to use all my energy to crouch low and safely get down the ladder back into the Observatory.
The departing system dragged a cold front across the higher summits Friday night, allowing temperatures to drop back below the freezing mark and winds to ease during the day Saturday. High pressure began to build across New England Sunday, resulting in clearing conditions and relatively light winds for much of the day. Temperatures however, continued to fall, dropping into the upper single digits by dusk. Today we saw much of the same, a mostly sunny sky and near maximum visibility, with highs around 20 degrees. We look forward to a similar pattern over the new few days, as high pressure remains in control!
Samuel Hewitt,  Summit Intern
Ellen Estabrook
Adjusting to Life on the Summit By Charlie Peachey Working on the summit of Mount Washington is not your average job. There aren't too many other places where the employees work and live together for
Ellen Estabrook
A Surprise Aurora By Francis Tarasiewicz After 17 months of working at New England's highest peak, it finally happened. On the night of November 12th, 2023, I was lucky enough to view the famous and
Ellen Estabrook
A Glimpse at METAR Reports By Alexis George, Weather Observer & Meteorologist METAR observations are submitted every hour of every day at Mount Washington Observatory. METAR is a format for reporting weather information that gets